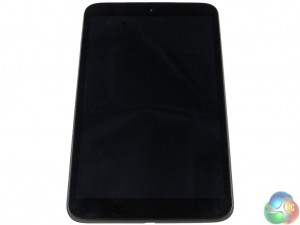 On first look, the Smart Tab 4G seems very similar to the iPad Mini in terms of its design. The Smart Tab 4G uses a 16:10 aspect ratio as opposed to the 4:3 ratio used by the iPad, so it is less square.
However, the uncomplicated face of the Smart Tab 4G, populated by only a 'selfie' camera – as well as the black finish to the tablet – does draw comparisons between the two products.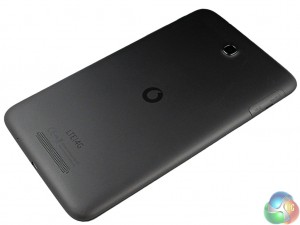 Granted, the Vodafone is much less of a premium device – as it costs a fraction of what you would pay for an iPad. This made clear by the plastic construction, as opposed to the aluminium and glass of the iPad. However, it is textured plastic, meaning it is satisfying to hold, and does not slip.

On the back of the device, we find a camera that protrudes by a millimeter or two – something we prefer not to have, but at this price we can understand the reasons behind it.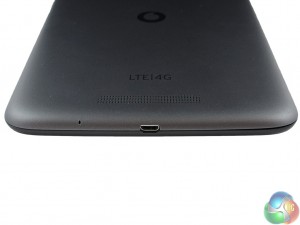 The standard on/off button and volume rocker can be found atop the right hand edge, with a microSD/SIM card tray on the left hand side. At the bottom is the typical microUSB port.
There are no surprises to the design, but the Smart Tab 4G does feel good to hold and does not feel cheap or flimsy.