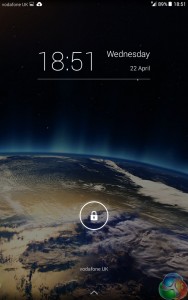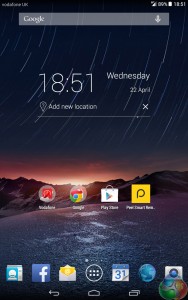 Included with the Smart Tab 4G is Android KitKat 4.4.4 – and the great thing is, Vodafone have left it well alone.
We did find a few apps such as 'Smart Weather' and '100% Games' which the tablet could have done without, but other than that, this is very close to stock Android.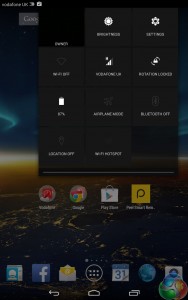 The launcher is essentially 'Google Now' but without the branding, as it features the familiar, large icons and standard widget options. It looks clean, though, and has not been cluttered by swathes of unnecessary weather and news widgets, which many other manufacturers often include for mysterious reasons.

We find the standard notification panel by swiping down from the top left of the screen, while swiping down from the top right brings the familiar, 'tiled' quick settings.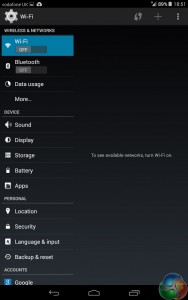 The settings menu is also unchanged, featuring the simple white-on-black colour scheme that first launched with the KitKat OS back in 2013.
There's not a lot to comment on with the included OS here – which is definitely a good thing. It is, practically speaking, stock Android KitKat, which most of our readers are probably familiar with. Again, it's always nice to see a manufacturer leave Android alone, rather than adding a heap of bloatware and unnecessary features.