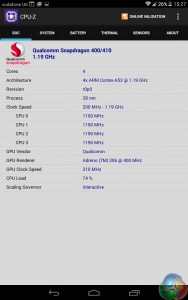 A quad-core Snapdragon 410 provides the grunt for the Smart Tab 4G, which is alongside 1GB of RAM. This towards the lower end of things for modern devices – but that is exactly what we'd expect for a £125 tablet.
In real word terms, performance was admirable. The Snapdragon CPU kept the system moving at a reasonable pace, though there was the occasional laggy moment where an app took that bit longer to load, for instance. This was often the case with the Chrome browser – perhaps explained by the relatively small amount of RAM, and that Chrome uses lots of memory.
Still, performance was mostly decent and we were not left frustrated by any unresponsiveness. At this price level, and for many consumers, the performance is definitely good enough.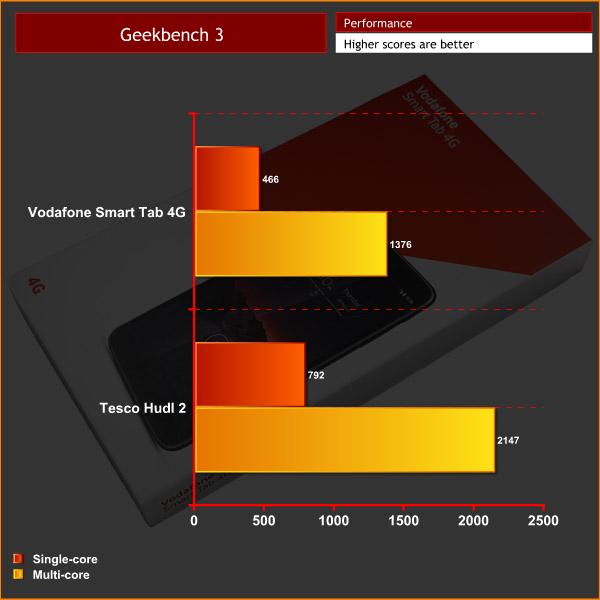 The benchmarks followed a similar pattern. In Geekbench 3, the Smart Tab 4G scored 466 for single-core performance, and 1376 for multi-score performance. This is quite impressive for a cheaper tablet, but it is some way behind the Hudl 2 – which posted 792 and 2147 respectively.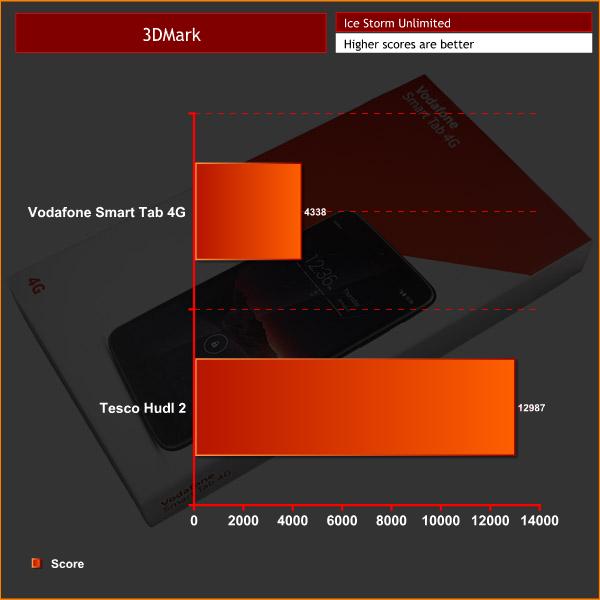 In 3DMark's Ice Storm Unlimited, the Smart Tab 4G scored 4338 – which also seems very decent for the price. That is until we compare with the Hudl 2 again, which scored 12987. At a very similar price, the Hudl 2 is clearly considerably more powerful than the Smart Tab 4G.