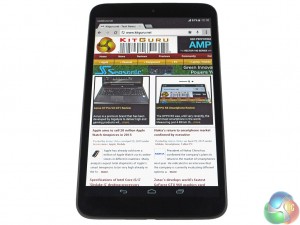 On to the display of the tablet, we find the first area where corners have been cut to achieve the low price point.
The Smart Tab 4G features a WXGA resolution – 800*1280. This is essentially an HD display but stretched to fit a 16:10 aspect ratio, as opposed to the widescreen standard of 16:9. The WXGA resolution, then, equates to a pixel density of 184 PPI.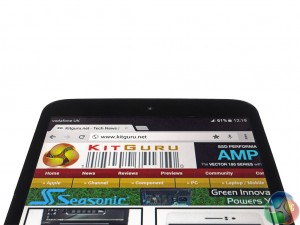 This is certainly at the lowest end of what we would expect for a modern day device. Pixels are very visible and text is not crystal clear. Video playback is passable, but you will not be marveling at the eye-popping detail the screen features. For the money, it is reasonable, but it is not a hugely pleasurable screen to use.

The tablet does use an IPS panel, though, and viewing angles are very good. We did not notice any colour shift, which partially makes up for the modest resolution.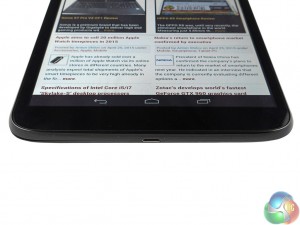 Brightness, too, is decent. Though there is no auto-brightness feature – which is annoying – taking the Smart Tab 4G outside is not impossible as the full brightness setting is certainly usable.