The MSI GT75VR 7RF Titan Pro is a hugely powerful laptop that offers just about the pinnacle of portable performance. The combination of an Intel 7700HQ and Nvidia GTX 1080 simply monsters through any game and of course is plenty for anything else you might want to do on a machine like this.
The 17-inch, 120Hz screen also offers impress quality considering it's a TN panel and provides the ultimate in laptop eSports gaming.

Add in a super fast SSD, plenty of secondary storage, loads of connectivity and a highly responsive keyboard and there sure is a lot to like. At £3,000, it even offers reasonable value, considering how expensive gaming laptops are generally.
However, we have several minor quibbles and a couple of bigger ones too.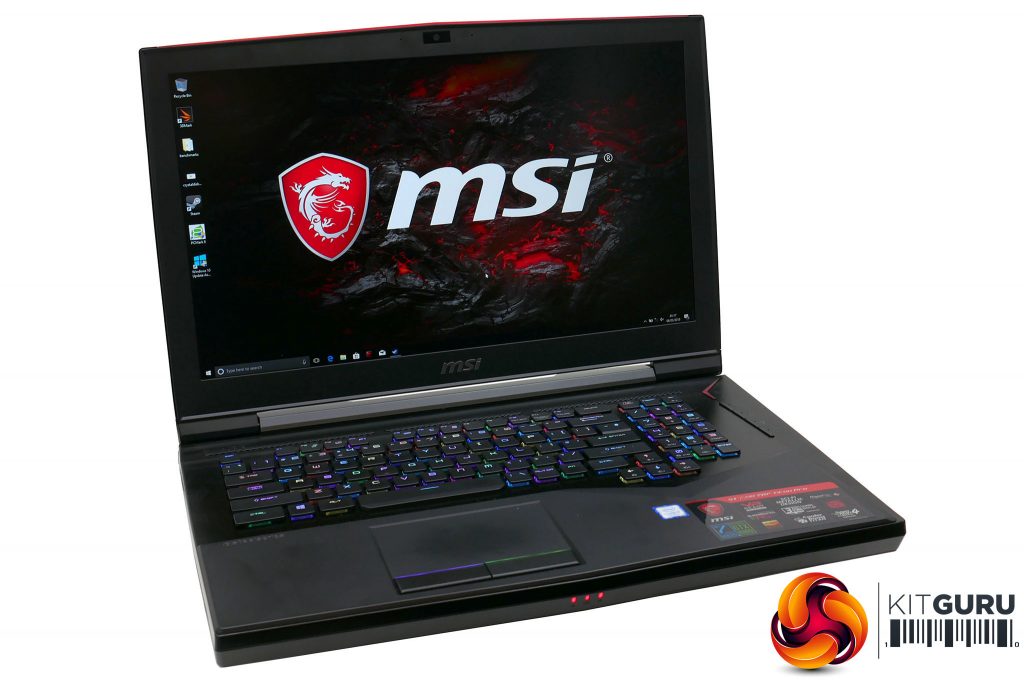 As regards the smaller stuff, the snazzy SteelSeries keyboard didn't entirely convince compared to either more conventional laptop keyboards or proper mechanical desktop keyboards.
The RAID 0 SSD configuration seems somewhat unnecessary too, as single drives can deliver essentially the same performance. Meanwhile, for such a big machine the speakers weren't exactly booming and the slightly noisy fan was a shame.
The biggest problem, though, is the use of a 1080p TN screen. That's great for eSport gaming but for single-player and more casual games where you just want to enjoy the visuals, it doesn't make for the most impressive display possible. Opting for a 120Hz IPS display would've made all the difference.
Similarly, the overall styling and build, while perfectly adequate doesn't exactly scream £3000! This is a far, far cry from the likes of the Razer Blade Pro.
All of which isn't to say this laptop isn't any good, but just be aware of its compromises before you buy.
Kitguru says: A monster of a gaming laptop with hugely impressive performance. However, it's not without compromise.