CrystalDiskMark 5.1.1 is an industry standard benchmark for testing the raw speed of a storage device. It uses a test file to variously write data to or read data from the drive, checking for sequential read and write speed and random read and wirte performance, with it also testing performance at various queue depths. The size of the test file can be selected from 50MB to 32GB. We test using the default 1GB file size.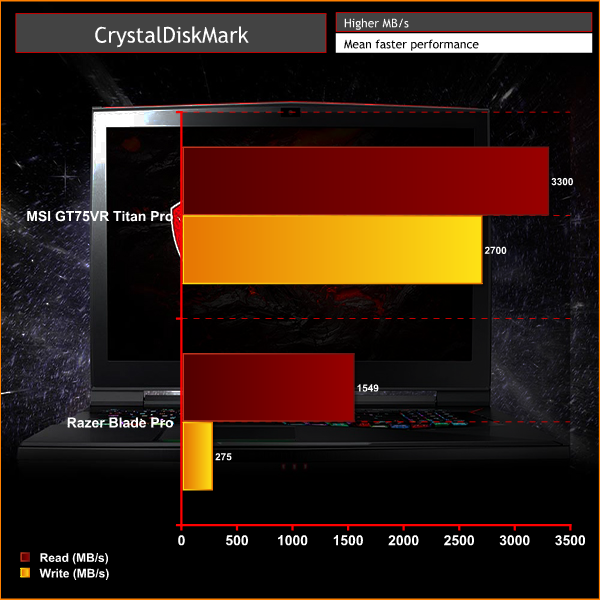 MSI's fancy RAID 0 storage doesn't disappoint when it comes to raw performance. The two 256GB drives combine to provide blistering read and write speeds of 3,300MB/s and 2,700MB/s respectively.
However, those figures aren't meaningfully faster than a single 500GB Samsung 960 Evo. Given the extra data-loss risk of running RAID 0, we know which we'd prefer. Then again, you can always disable the RAID 0 and use the drives individually – or even run them in RAID 1 if you're really paranoid about your data – and they're still fast enough on their own that most users won't notice the difference anyway. The PM961 drives on their own can deliver 1600MB/s read and 1500MB/s write.