CINEBENCH R15 is a cross-platform testing suite that measures hardware performance and is the de facto standard benchmarking tool for leading companies and trade journals for conducting real-world hardware performance tests. With the new Release 15, systems with up to 256 threads can be tested.
CINEBENCH is available for both Windows and OS X and is used by almost all hardware manufacturers and trade journals for comparing CPUs and graphics cards.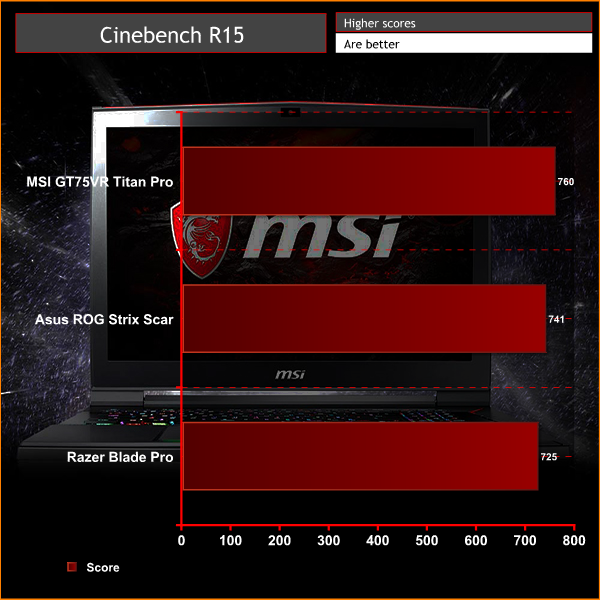 With essentially the fastest laptop CPU you can buy onboard, it's no surprise the GT75VR puts in an impressive performance in our Cinebench test. Its multi-core score of 747 is among the fastest we've seen for laptops using this processor and its single-core score of 163 is mighty nippy too.
Meanwhile, comparing to desktop chips, there is a noticeable step up to the likes of the 7700K – which is to be expected given their relative clock speeds – but this is somewhat academic as there's more than enough performance here for any gaming use, especially given the relative limitation of a 120Hz screen.