The HP Envy x360 does come with a discrete graphics chip in the form of Nvidia's GTX 940MX. With that in mind, it stands to reason that some buyers may want to play a game or two at some point. For our tests today, we have ran Deus Ex: Mankind Divided and Rise of the Tomb Raider on this laptop. We used 1080p resolution both times and resorted to low graphics settings while running each game's in-built benchmark.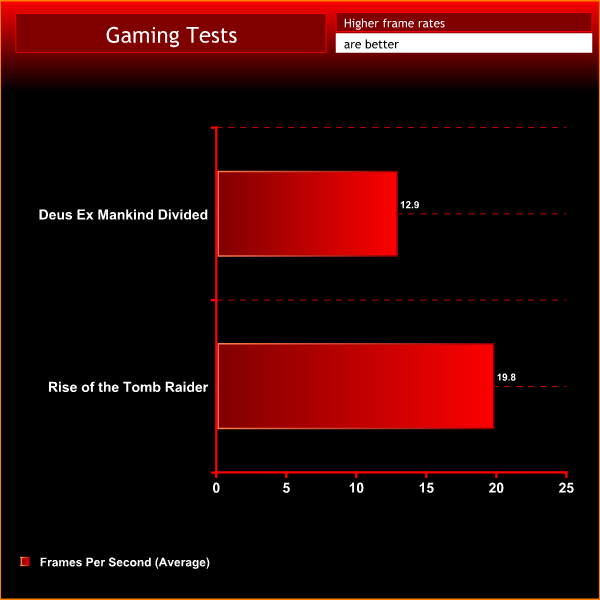 The older, low-end graphics core inside the HP means that it's no good as a gaming laptop. It couldn't handle Deus Ex or Rise of the Tomb Raider at any level of quality when we ran those titles at 1080p – to get modern games running remotely smoothly you'll need to drastically drop the resolution.
There is definitely enough power here to handle graphical applications, though – if you're using the stylus to get design work done, then this machine won't slow you down.
There's enough power here for media, too, so you're fine if you want to indulge in some movies after work. Unfortunately, gaming seems to be a no-go.