CINEBENCH R15 is a cross-platform testing suite that measures hardware performance and is the de facto standard benchmarking tool for leading companies and trade journals for conducting real-world hardware performance tests. With the new Release 15, systems with up to 256 threads can be tested.
CINEBENCH is available for both Windows and OS X and is used by almost all hardware manufacturers and trade journals for comparing CPUs and graphics cards.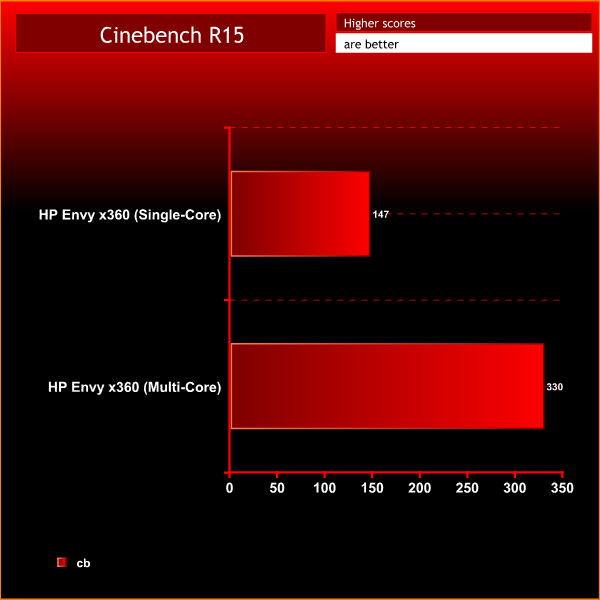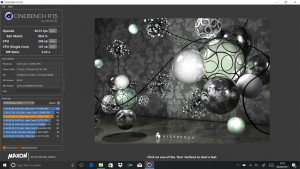 The dual-core, Hyper-Threaded and low-power processor is a solid piece of silicon. Its Cinebench score of 330cb is decent for a slim machine like this, and we never noticed any sort of delay when navigating the HP for our various tests. It's got enough power for general-purpose computing, Office applications and the sort of creative tools that will use the Envy's stylus.
The chip does suffer due to its low-power design, though. There's not enough power here for the most demanding work software, and the dual-core design means the CPU's single-core score is about half the speed of the multi-core result. A proper quad-core chip would deliver a bigger gap between those two results.