For 'idle' power draw, a reading was taken after having Windows open on the desktop for 30 minutes. A reading under load was taken while running Rise of the Tomb Raider to stress the hardware.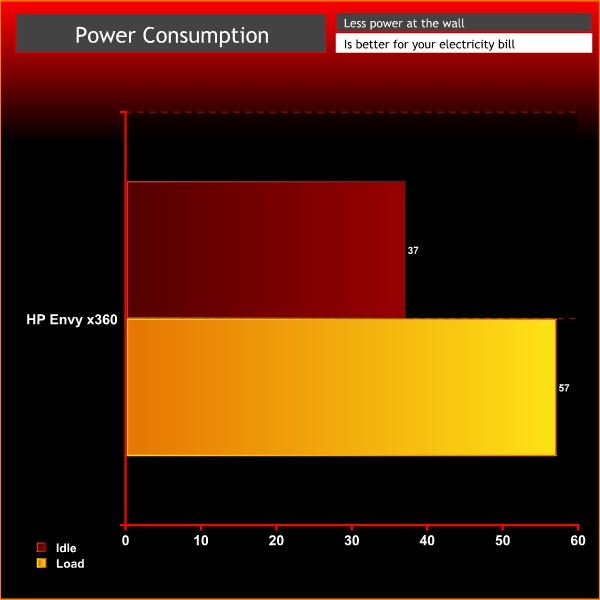 Power consumption is low, peaking at less than 60 watts in all.

Battery Life:
There isn't anything special about the HP's battery life. The Envy is powered by a 3-cell battery with 55.8Wh of power – a figure that isn't particularly large. It lasted for four hours and seventeen minutes in our PC Mark 8 test, which is enough to get some work done – and with careful power management you'll likely get this machine to last until lunchtime. Sadly, though, it's just not capable of a full day away from the mains.