Thermal dynamics
To measure idle temperatures, a reading was taken after having Windows open on the desktop for 30 minutes. A reading under load was taken with Prime 95's SmallFFt test running alongside 3DMark Fire Strike.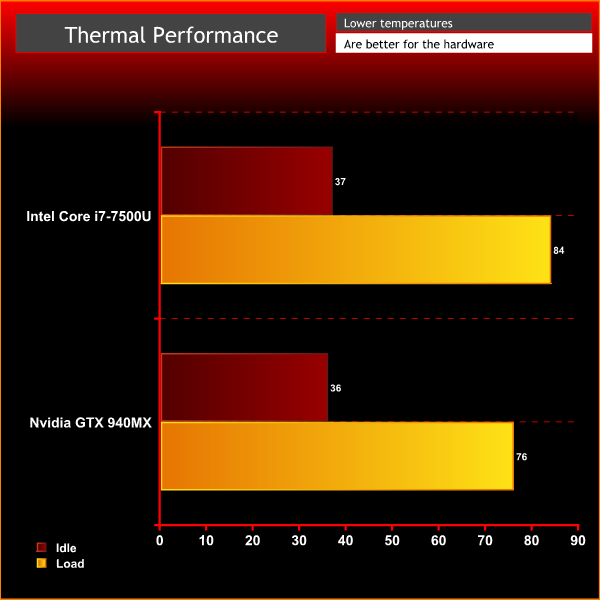 The HP never gave us thermal issues, either: the CPU peaked at a reasonable temperature of 84°C during a stress-test, and the system was never loud.
Acoustics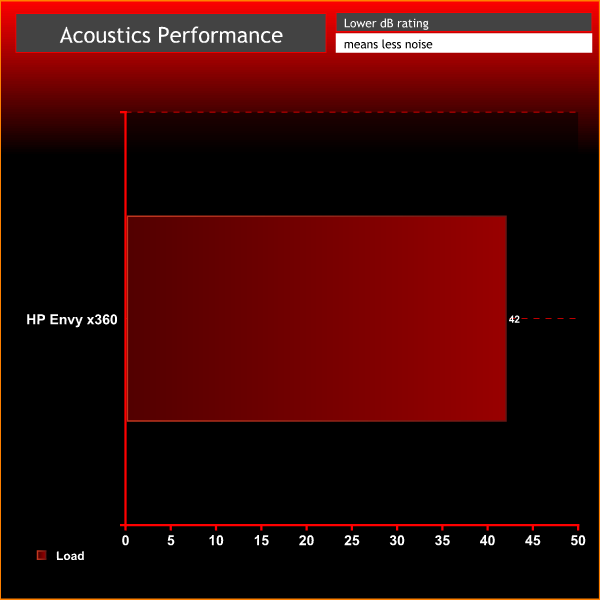 Acoustically, this laptop is far from being loud. At idle, we couldn't detect any sound coming from it at all. At load, the system didn't reach annoying noise levels.