Grand Theft Auto V was some time coming for the PC, but it was worth the wait. The PC version features full 4K support with enhanced textures and a plethora of image quality settings to suit almost every system on the market. At the highest image quality settings at 4K, you will want a couple of Titan X graphics cards, but scale it down, and lesser solutions will deliver a playable experience. Rockstar have produced one of the finest PC games of all time.


GTAV has a lot of settings to play with. You will want to keep your eye on the GPU memory demand.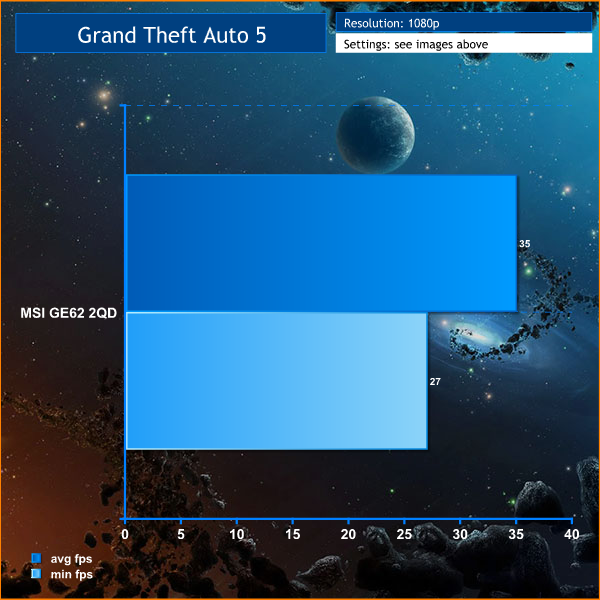 For the most part the engine is running between 30 and 40 frames per second, with one or two minor drops to 27-29fps. I would consider these image quality settings playable – but adjustment could be made to improve frame rate further, with a subsequent loss of image quality.