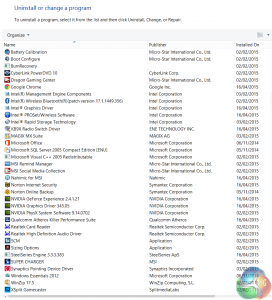 The MSI GE62 2QD 'out of the box' install isn't too bad, although it could be better. Norton Internet Security (trial version) and Online Backup should never be installed on any system automatically, and I admit I removed it before testing the laptop due to invasive and annoying popups.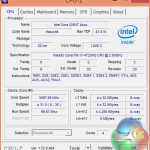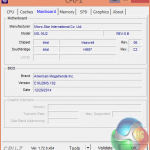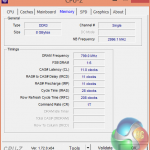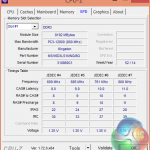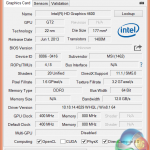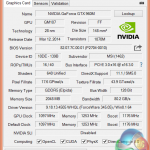 This is pretty much an identical configuration to the Razer Blade Pro 2015 we tested a few weeks ago (although the MSI only has 8GB of memory, not 16GB). The Intel Core i7 4720HQ is a great processor and the GTX960M is capable of delivering some good performance results at 1080p.
The only negative with this configuration is the single channel memory configuration. Two 4GB memory sticks would have been a better option than a single 8GB stick. Single channel memory won't make much of a difference for gaming, but it may do for more serious  bandwidth intensive tasks, such as video encoding and 3D rendering.
Comparison Mobile Systems (for specific synthetic test compares):
MSI GT80 Titan (i7 4980HQ)
Razer Blade Pro (2015) (i7 4720HQ)
Razer Blade 14 Inch (2015) (i7 4720HQ)
MSI GS60 Ghost Pro 3K 2QE (i7 4710HQ)
MSI GT72 2PE Dominator Pro (072UK)
MSI GS60 2PE Ghost Pro 15.6 inch (Intel I7-4700HQ).
MSI GT70 2OC (Intel Core i7 4700MQ).
MSI GS70 2OD Stealth (Intel Core i7 4700HQ).
MSI GE40-20C Dragon Eyes (Intel Core i7 4702MQ).
PCSpecialist Inferno 11.6 inch (Intel Core i7 3630QM).
MSI GX60 (AMD A10 4600M).
Lenovo ThinkPad X1 Carbon (featuring Core i5 3427U).
Lenovo ThinkPad Edge S430 (featuring Core i5 3210M).
PC Specialist Vortex III HD72 (featuring Core i7 3610QM).
Asus G74SX-91013Z (featuring Core i7 2360QM).
Dell XPS 14z (featuring Core i7 2640M).
AlienWare M18X (featuring Core i7 2960XM Extreme Edition).
MSI CX640 (featuring Core i5 2410M).
Intel Core i7 2600k desktop processor.
Intel Core i5 2500k desktop processor.

Comparison Desktop System (for gaming tests).
Detailed specifications over HERE.
Asus GTX980 ROG Matrix Platinum (1,241 mhz core / 1,753mhz memory)
Asus R9 290 Direct CU II OC (1000 mhz core / 1,260 mhz memory)
Gigabyte GTX770 OC (1,137mhz core / 1,753 mhz memory)
Sapphire Dual X R9 285 (965 mhz core / 1,400 mhz memory)
XFX R9 280X DD (1,000 mhz core / 1,500 mhz memory)
Asus Direct CU II GTX 760 OC (1,006mhz core / 1,502mhz memory)
Asus GTX750TI Strix OC Edition (1,124mhz core / 1,350mhz memory)
Software:
3DMark 11
3DMark
Cinebench R11.5 64 bit
Cinebench R15 64 bit
FRAPS Professional
Unigine Heaven Benchmark
Unigine Valley
SiSoft Sandra
CrystalDiskMark
ATTO Disk Benchmark
Cyberlink PowerDVD Ultra 12
Cyberlink MediaEspresso
Games:
Grid Autosport
Tomb Raider
Metro Last Light Redux
Rome Total War: Emperor Edition
Grand Theft Auto 5.
All the latest BIOS updates and drivers are used during testing. We perform generally under real world conditions, meaning KitGuru tests games across five closely matched runs and then average out the results to get an accurate median figure. If we use scripted benchmarks, they are mentioned on the relevant page.
Game descriptions edited with courtesy from Wikipedia.