To test USB 3.0 performance we need a drive that is capable of completely saturating the bus. Until recently we used the Corsair Voyager GTX drive, one of the fastest pen drives on the market. We have recently switched to using a 500GB Brinell Drive, available on Amazon for around £250 inc vat. Inside is a 500GB SAMSUNG EVO 840 SSD, a product all our readers are familiar with.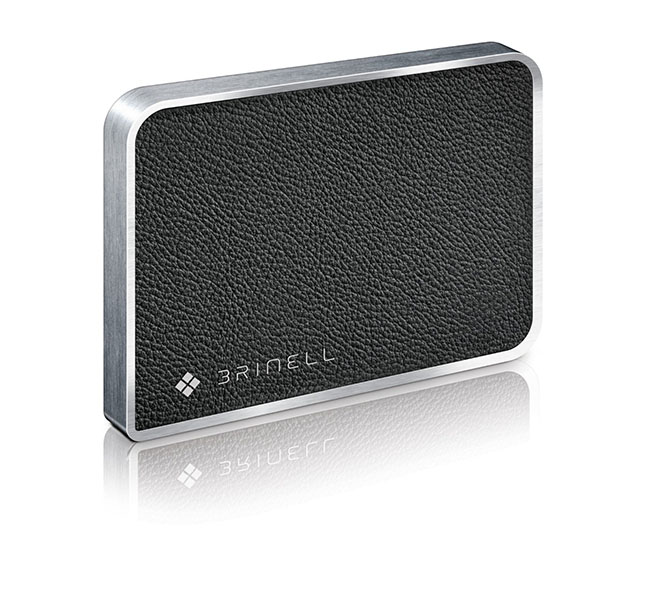 We have not reviewed this product, but it is one of the fastest external SSD products you can buy, and is self powered from the USB 3.0 port.


Performance from the external SSD over USB 3.0 is stellar. Both read and write speeds hold around the 400 MB/s mark.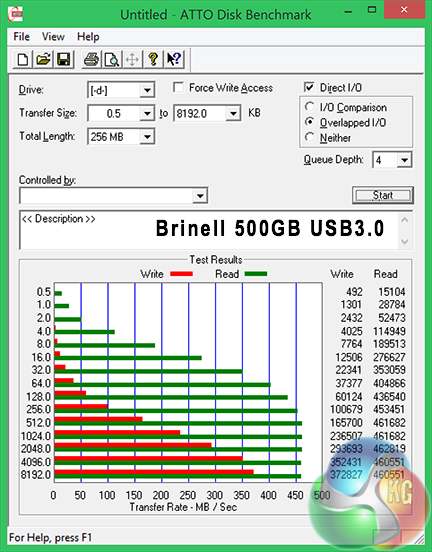 ATTO produces similar results from the drive – although sequential read performance rates higher, around 460MB/s.