Total War: ROME II Emperor Edition. Emperor Edition collects together all free content to date, which includes wide-ranging revisions, additions to game features and adds a brand new Campaign Pack expansion, 'Imperator Augustus'. We test the game at 3200×1800 with the image quality settings at both 'ULTRA' and 'VERY HIGH'.


We test at 1920×1080 with the ULTRA image quality setting profile enabled.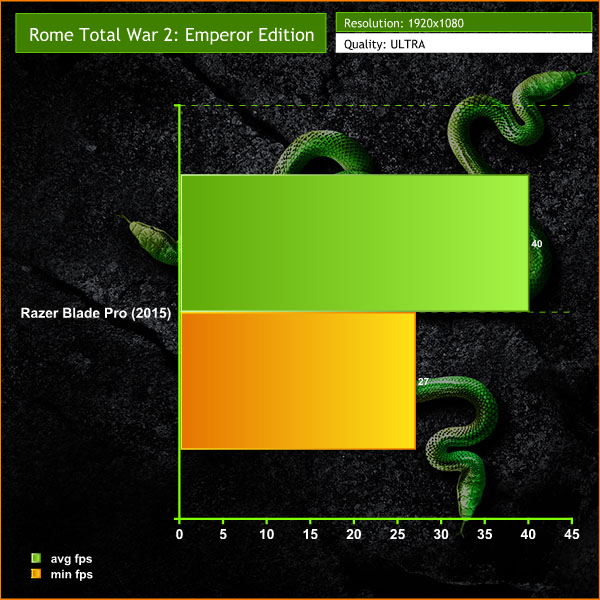 The ULTRA profile is demanding, however the GTX960M handles it well, holding frame rates above the 25 mark – which we consider 'smooth motion'.