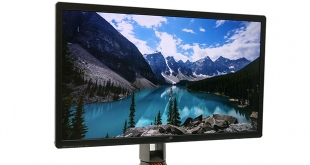 The Asus PG27UQ surely has to be one of the most anticipated gaming products in recent history. First unveiled a year and a half ago, this is the first monitor to offer not just a 4K resolution and 144Hz refresh rate, but true HDR with a full array local dimming backlight as well.
On paper it's the ultimate 27-inch gaming monitor that should provide stunning image quality and competitive gaming performance. The downside? Well, aside from it having been delayed for so long, there's the fact it costs an eye-watering £2229.
Whichever way you look at it, that's a somewhat ludicrous figure for a 27-inch gaming monitor, no matter how good it is. But, such is the level of technology here that it's not totally unreasonable either.
That full array local dimming backlight consists of 384 separately controlled lighting zones, plus you've got quantum dot technology being employed for the RGB filters and we're sure that AU Optronics' 4K, 144Hz-capable IPS LCD panels don't come cheap either.
The secret to unlocking such a fast frame rate for such a high resolution is not just the use of the latest LCD panels but also the arrival of the DisplayPort 1.4 standard. While graphics cards have supported this for a while (your card may need a firmware update), monitors haven't, so this marks the arrival of a new breed.
As for the HDR side of things, high dynamic range is all about two enhancements to existing image presentation. Whereas normal video/game/image content is generally mastered for use in the sRGB colour space, using an 8-bit colour depth, and with a reference contrast of 1000:1, HDR ups the ante on all of these figures.
The HDR10 standard, which is fast becoming the main reference point for most things HDR, requires displays to handle 10-bit colour and to cover over 90% of the larger DCI-P3 colour space as well as have displays be capable of producing a 10,000:1 contrast ratio. All of which the PG27UQ is able to meet.
This should result in far richer, more vivid and realistic looking images. The proof of the pudding is in the testing, though, so lets dive in to see if can deliver.
Specifications:
Screen size: 27-inch, 16:9 aspect
Native resolution: 3,840 x 2,160
Refresh rate: 144Hz
Panel type: IPS
Contrast ratio: 1,000:1 native, 10,000:1 HDR
Brightness: 300cd/m2, 1000cd/m2 HDR
Response time: 4ms grey-to-grey
Display inputs: DisplayPort, HDMI
USB hub: USB 3.0, two ports
Tilt: Yes
Raise: Yes
Swivel: Yes
Pivot: Yes
VESA: Yes
Warranty: 3 years
Retail Price: £2229 (inc. VAT)
Be sure to check out our sponsors store EKWB here