When the AS6208T was tested using our real life file transfer tests, it showed a pretty good level of performance consistency across all the tested arrays for both reads and writes.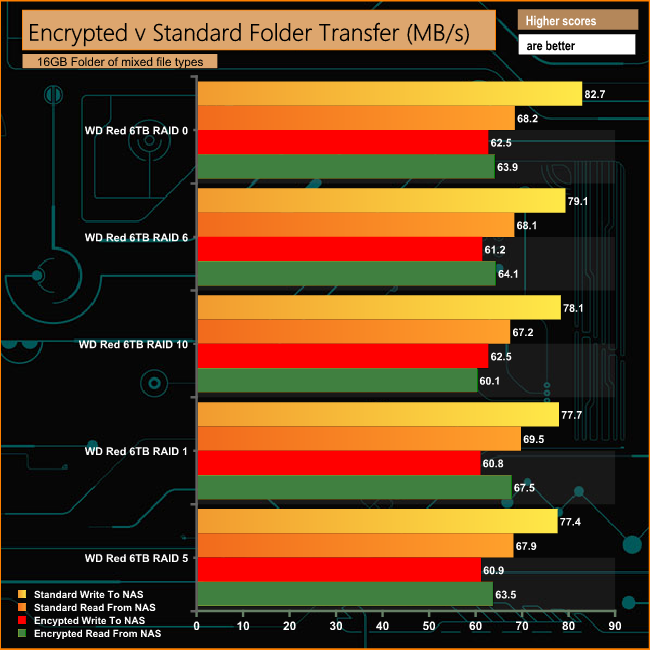 As the AS6208T comes with an integrated encryption engine, we tested the transfer speed of a 16GB folder of mixed file types both unencrypted and encrypted to see how much effect the encryption has on performance.

As can be seen from the graph, the engine helps bolster performance during these folder transfers dropping just 17MB/s in RAID 5 when writing to the NAS.