Home
/
Tag Archives: Impressions
After a long day at Computex, Leo is sharing his first impressions and reactions to AMD's 3rd Gen Ryzen launch.
Read More »
Now that Subnautica is out of early access, BoMenzzz is taking a look at the game and breaking down the different mechanics.
Read More »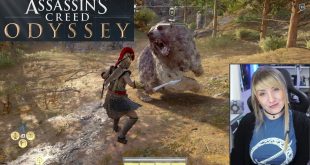 BoMenzzz is back this week with a look at Assassin's Creed Odyssey! We have an hour and a half of gameplay footage, commentary and first impressions!
Read More »