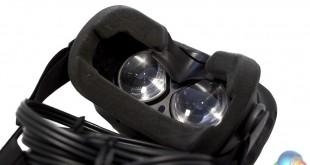 The HTC Vive has proved to be quite a formidable piece of kit. Not only did it surprise when it stole much of Oculus' pre-release thunder with roomscale and hand tracked controllers, but it surprised post launch by being more widely available. 
Where it does not surprise us though is in the quality of its virtual reality. We got our first glimpse at its potential with the Vive Pre sent to us by HTC a few months ago. Today's review sample is not a 'Pre' though, nor a devkit. This is the real, CV1 Vive, complete with new packaging, a newly designed head strap and a lot more content to play with.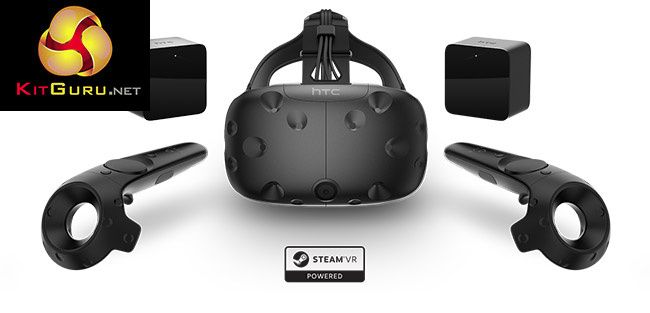 The HTC Vive works a little differently than the Oculus Rift. Instead of a single tracking camera, it uses two laser-based Lighthouse stations. It also does away with the gamepad and puts instead a pair of motion tracked wand controllers in your hands – think of them as much more accurate and capable Wiimotes.
All of that means that the Vive is designed to operate in a larger space, letting you walk around and interact in very natural ways. Because of these differences, we could go ahead and compare it to the Rift, but we will save that for another day. This review, is all about whether the HTC Vive is worth its weighty £700 price tag.
Display type: OLED.
Resolution: Two 1,080 x 1,200 displays.
Refresh rate: 90Hz.
Field of view: 110 degrees.
Tracking: Dual Lighthouse stations, 15 x 15ft roomscale area.
Controllers: Dual hand-tracked wands.
Extra features: Front facing camera, chaperone.