3D Mark shows a clear trend.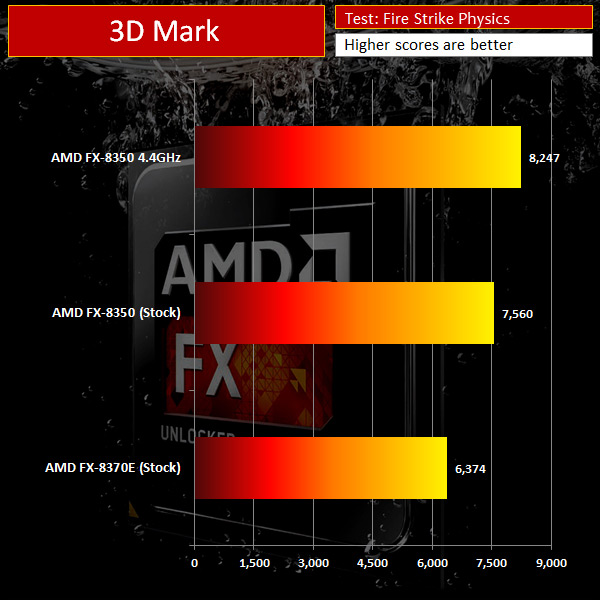 If we take the FX-8350 as a baseline, then the overclocked FX-8350 scores extra marks in the physics tests which are driven by the CPU, while the graphics tests remains steady.
FX-8370E throws things up in the air as the graphics score comes in at the same level as FX-8350 however the physics score drops by 15 percent, which suggests the FX-8370E is running a good bit slower than FX-8350.

Unigine Heaven and Valley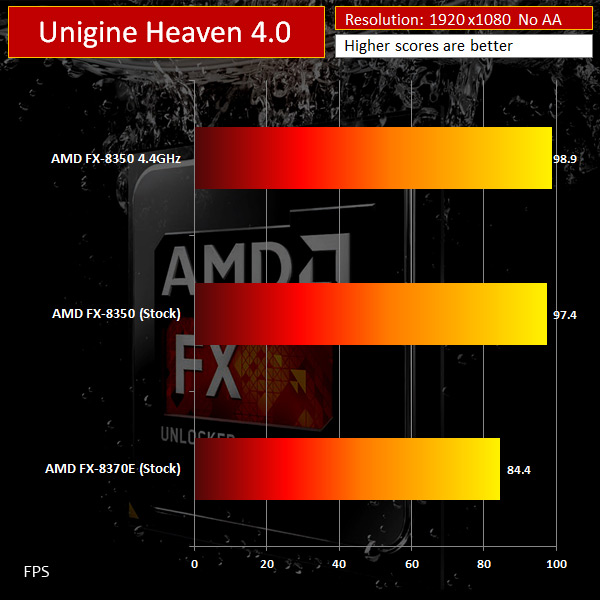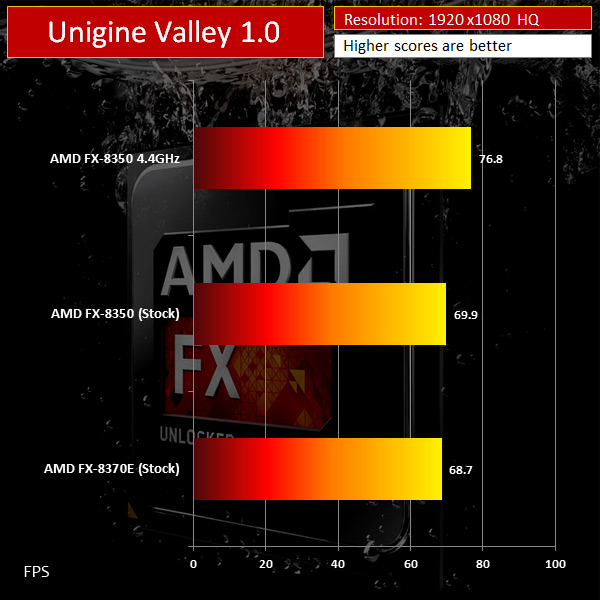 I am grouping the test results from Unigine Heaven 4.0 and Valley 1.0 together as they show a consistent pattern. FX-8350 performs well and the extra ten percent from overclocking gives a noticeable lift. FX-8370E does the exact opposite and drags the numbers down.
The Valley test exaggerates the differences between the three test set-ups and by this stage I was wondering whether my FX-8370E was actually running anywhere close to 4.0GHz, let alone the claimed maximum Turbo speed of 4.3GHz.