Cinebench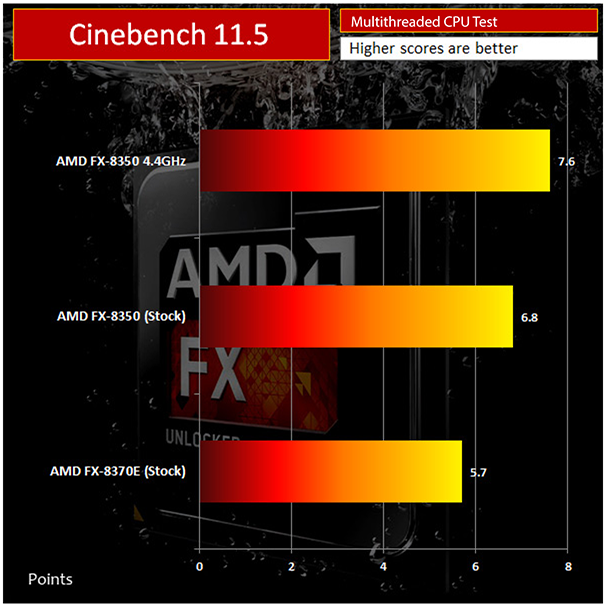 Certainly when all eight cores were fully loaded in Cinebench it was clear the FX-8370E was running at the base speed of 3.3GHz without a hint of Turbo Boost.

To put it another way, AMD says the FX-8370E runs '…up to 4.3GHz' which suggested the 95W TDP would kick in when multiple cores were heavily loaded.
MediaEspresso
So let's take a piece of software that loads a CPU at 100 percent to render videos as quickly as possible.
CyberLink MediaEspresso 6.7 acts like a benchmark but is a legitimate piece of multi-threaded software that will extract the maximum from a CPU.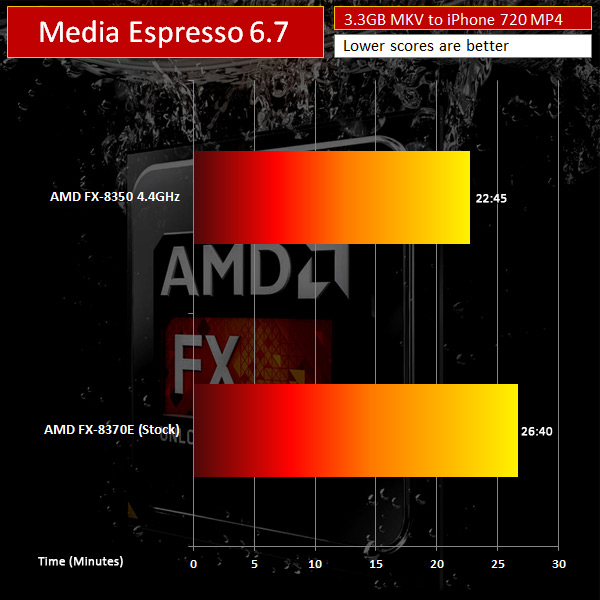 Converting a 3.3GB movie file to iPhone 4 format took 22 minutes 45 seconds with hardware acceleration disabled.
Overclocking the FX-8350 without hardware acceleration caused the software to freeze, which suggests the ASRock +10 percent was close to the CPU's limit.