3DMark
3DMark is a multi-platform hardware benchmark designed to test varying resolutions and detail levels of 3D gaming performance. We run the Windows platform test and in particular the Fire Strike benchmark, which is indicative of high-end 1080p PC Gaming. We also test using the Time Spy benchmark which gives an indication of DirectX 12 performance.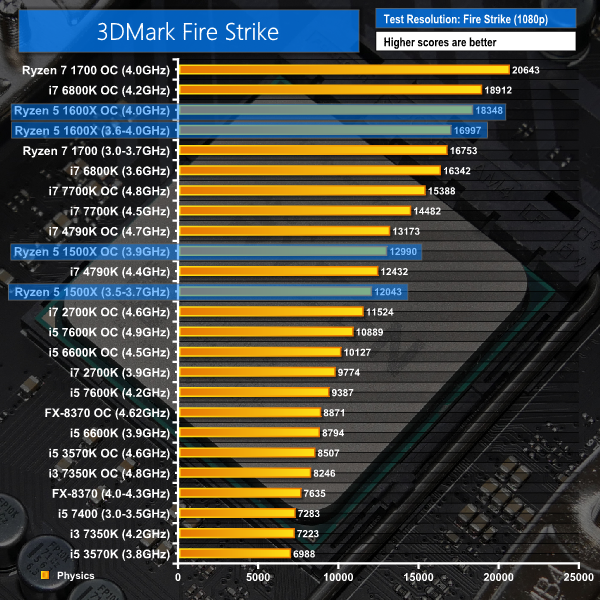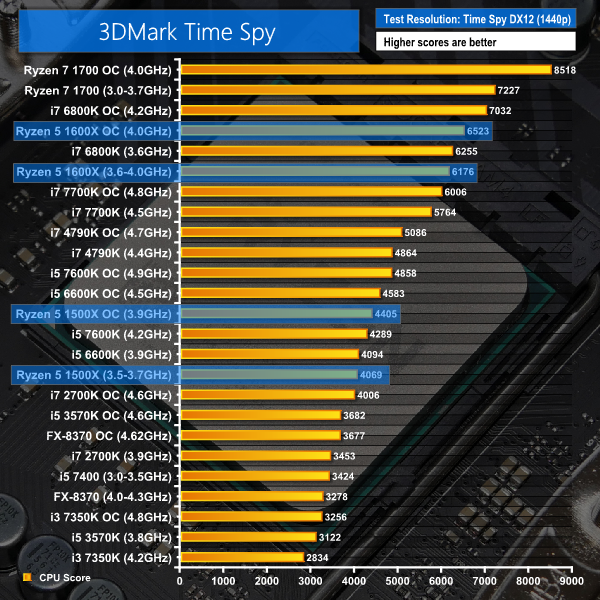 VRMark
The recently-released VRMark benchmark aims to score systems based on their VR performance potential by using rendering resolutions associated with VR devices of today and the future. We test using the Orange Room benchmark which uses a rendering resolution of 2264×1348 to analyse the capability of hardware with current devices such as the HTC Vive and Oculus Rift.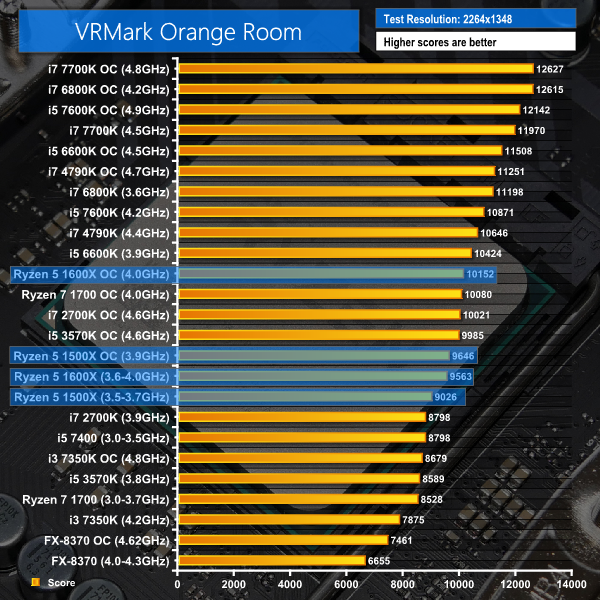 3DMark Time Spy and Fire Strike feature strong multi-threading capabilities, so it comes as no surprise to see Ryzen 5 doing well in those tests.
VRMark is less favourable towards AMD's Ryzen chips, giving an indication that clock frequency and Intel architecture are more important for this test.