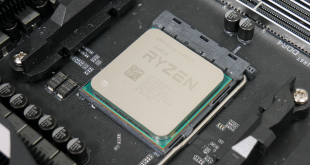 The wait is over for AMD's eagerly anticipated 16-core Ryzen 9 3950X processor. Slotting into the AM4 socket, the Ryzen 9 3950X represents a change in the level of performance now available to users on a mainstream platform.
Just a few short months ago, core counts and performance promises of this magnitude would have necessitated AMD's or Intel's High-End Desktop (HEDT) platforms. Roll the clock forward to today, and that is no longer the case.
Other than the additional cores, adjusted boost clocks, and different cache values, the new AM4 flagship Ryzen 9 3950X is all but identical to its 12-core 3900X sibling. That's no surprise, really, as similarity between parts is one of the principles for AMD's Zen 2 strategy.
Just so it's crystal clear, the Ryzen 9 3950X is a 16-core AM4 processor that is built around the Zen 2 architecture and TSMC's 7nm process technology. Made up of three chiplets – two core dies and one IO die – the Ryzen 9 3950X is basically a 3900X with all four of its CCXs fully populated.
Interestingly, AMD maintains the TDP at 105W to ensure compatibility with AM4 motherboards specced for 95W/105W processors. The trade-off for the somewhat constrictive TDP is a 3.5GHz base clock which represents a 300MHz reduction compared to the 3900X. On the higher core count chip, however, maximum boost frequency is increased to 4.7GHz – up from the 12-core's 4.6GHz. Of course, all of the usual caveats regarding the boost frequency workings for AMD's Precision Boost 2 algorithm (and processor marketing team) apply.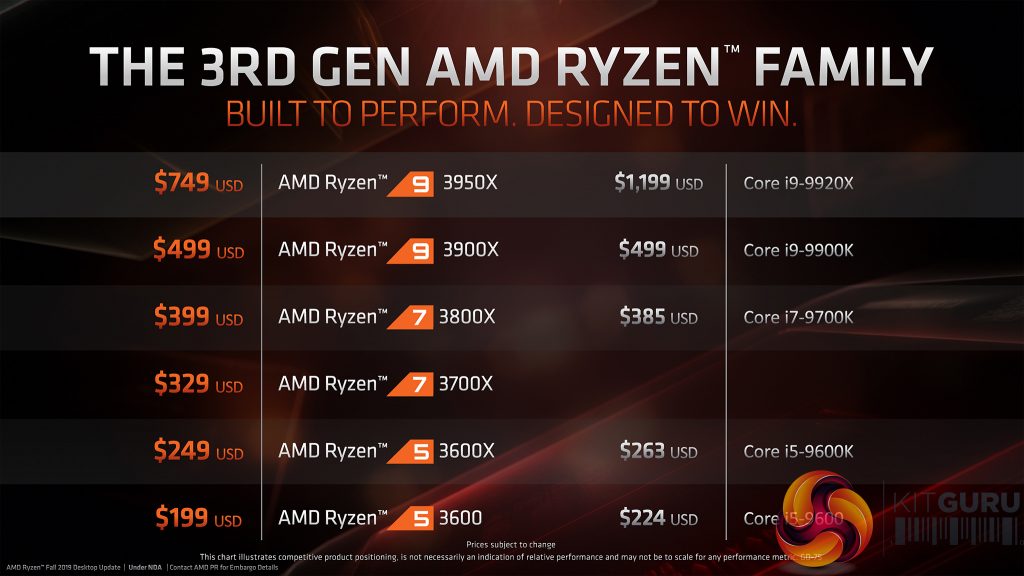 Priced at $749, the 3950X is a 50% price premium over the Ryzen 9 3900X for 33% more cores. Clearly, AMD understands that the Ryzen 9 3950X gives them a position of unique strength in the market and the processor is priced accordingly. Costs aside, we must cross our fingers that availability with this chip is less of an issue than what we have seen for other Ryzen 3000 parts – most notably the Ryzen 9 3900X. The official retailer 'on-shelf' date is 25th November.
AMD does not include a CPU cooler with the new flagship. I have no complaints regarding that decision – anybody buying a $749 high-performance processor should also be more than willing to research and purchase an appropriate cooler. AMD recommends a 280mm (or larger) AIO, though there's no reason why high-end 240mm AIOs or beastly air coolers such as the Noctua NH-D15 won't work smoothly. After all, AMD's smart Precision Boost 2 algorithm factors in temperatures and dynamically adjusts the relevant settings if the heat is starting to look a little high.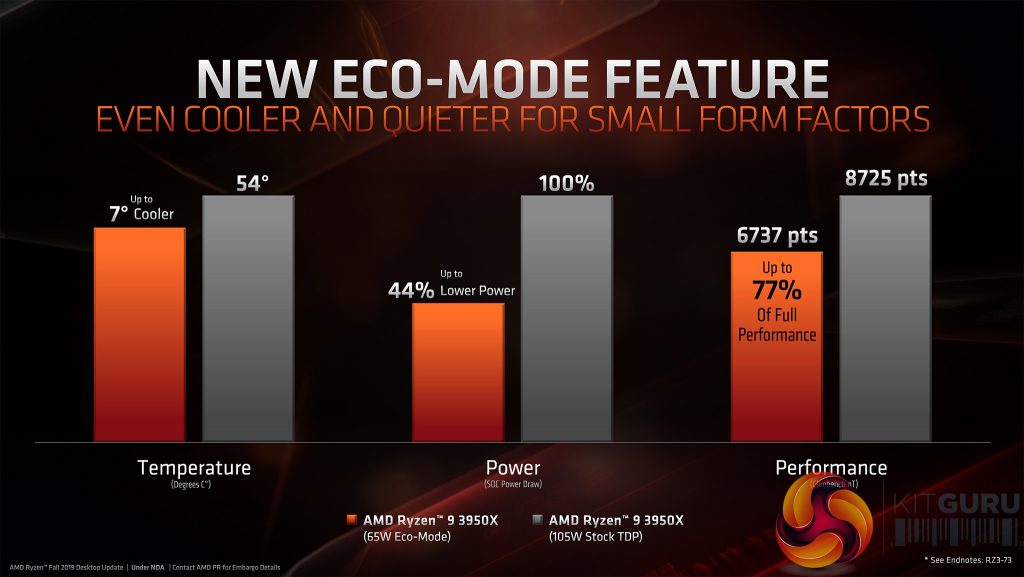 One nifty feature that is launching in close proximity to the Ryzen 9 3950X is AMD's new Eco Mode. This software-based feature allows users to crank their Ryzen 3000 CPU down by one TDP bin. So, 95/105W TDP parts will drop to 65W TDP and adjust their operating characteristics accordingly. That could be ideal for Plex server enthusiasts, tinkerers who want 24/7 virtual machines running, or even system builders struggling to cool sixteen cores in a mini-ITX form factor.
Anyway, enough of the details that most of us probably already knew. Let's jump into the testing.
Be sure to check out our sponsors store EKWB here