Ghost Recon Wildlands

We run the built-in benchmark using a 1080P resolution and the Ultra quality preset.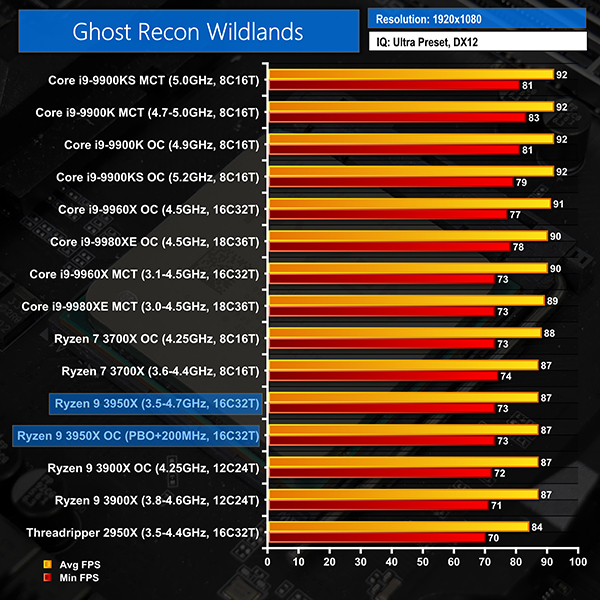 Hitman 2

We run the built-in benchmark using the Mumbai scene with image quality set to Ultra and the DirectX 12 mode enabled.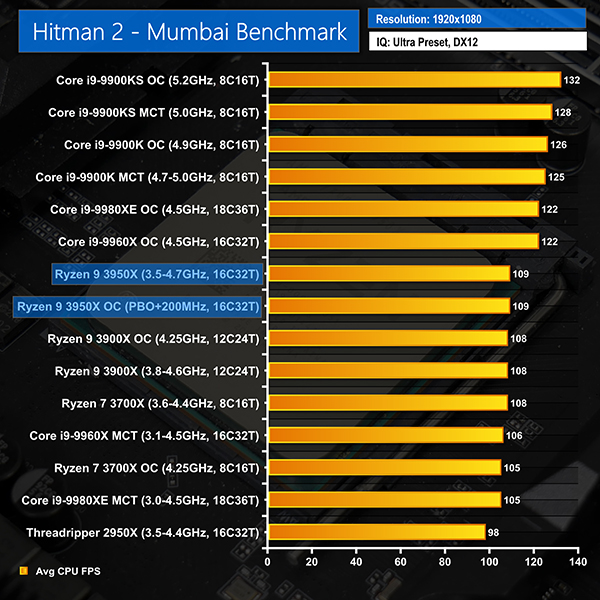 Shadow of the Tomb Raider

We run the built-in benchmark using the DirectX 12 mode, anti-aliasing disabled, and the Highest quality preset.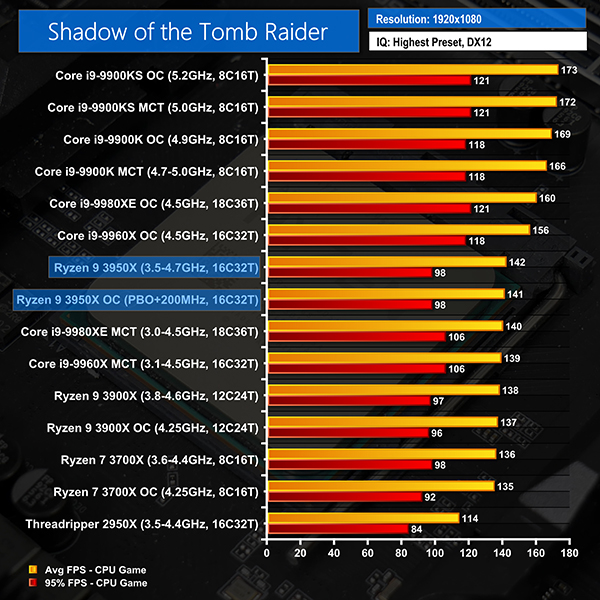 The Division 2
We use the game's built-in benchmark with quality set to Ultra, VSync disabled, and DX12 mode.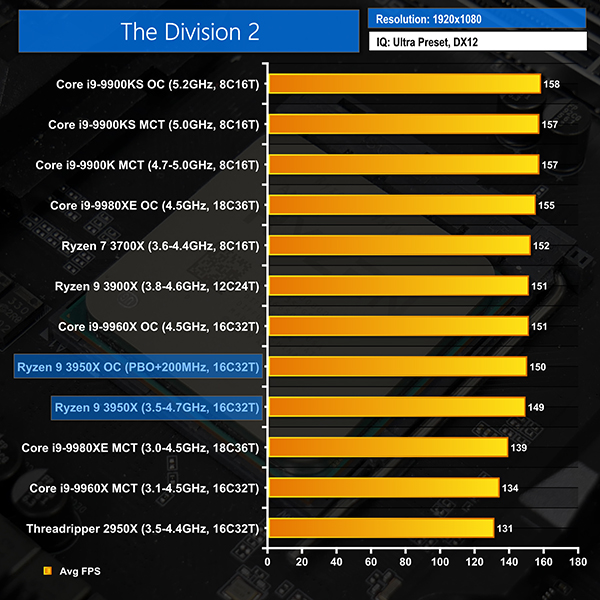 The gaming performance you're getting from Zen 2 processors with solid boost frequencies is a known entity at this point. You shouldn't be expecting to outgun the Coffee Lake Core i9-9900K in high refresh rate gaming scenarios. But, there is certainly no reason why you can't pair the Ryzen 9 3950X with a higher-than-60Hz monitor for a good high-FPS gaming system (not that we'd recommend the 3950X for a gaming-only machine).
Of more relevance, given the highly impressive computational and productivity performance we have already observed, is how the Ryzen 9 3950X performs versus Intel's HEDT chips in games. Strong boost frequencies and Intel's use of the mesh architecture on its HEDT competitors give AMD's 16-core part more victories than defeats versus stock-clocked Skylake-X competitors. That may be important to buyers who value gaming performance from their one-size-fits-all PC build.