Sandra Memory Bandwidth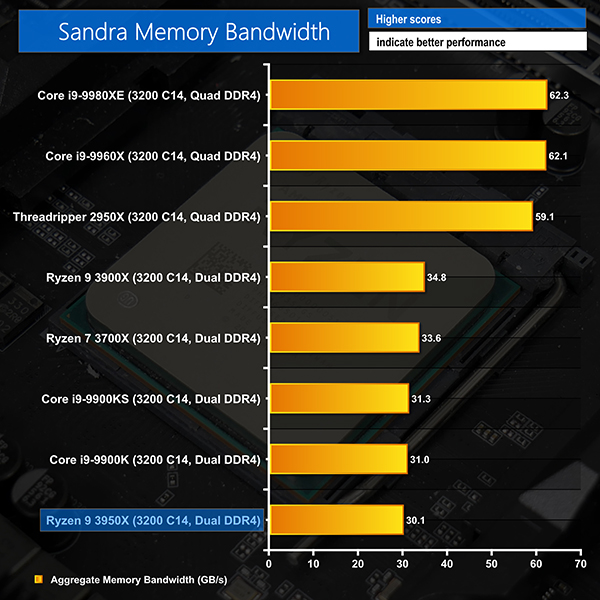 For some unknown reason, our Ryzen 9 3950X sample in our test system struggles to pass 30GBps memory bandwidth in the SiSoft Sandra test, when it should hit at least 33GBps. Initially, we thought this was tied to the new BIOS and AGESA version, so we dropped in the 3900X to check. No problems with the 12-core chip hitting its anticipated bandwidth result.

This certainly is an odd one and, as we have seen, is having a detrimental effect on performance in our memory bandwidth-hungry tests. We've spoken with AMD and the issue definitely seems to be a bizarre one that is completely repeatable in our test system. Further investigation is required.
AIDA64 Memory Performance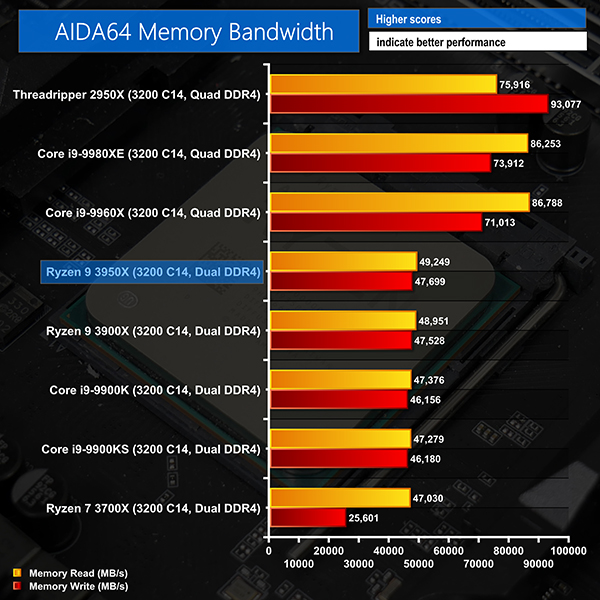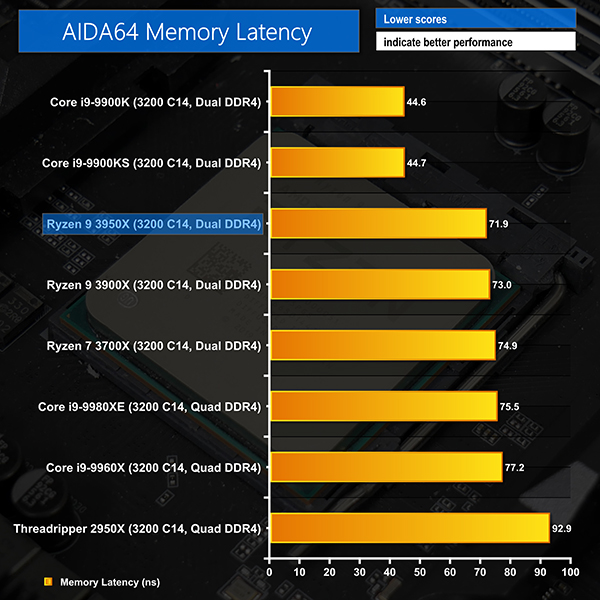 AIDA64 memory bandwidth performance is not reduced, like we see in SiSoft Sandra.
Memory latency is superior for Intel's Coffee Lake processors versus Zen 2 and Skylake-X. That's one of the main reasons why the 9900K is such a superb gaming chip. Focussing on the 3950X versus Skylake-X, it is clear that memory latency is comparable, based on the AIDA64 test result. That's good for users whose workload is sensitive to delays in memory transactions.