Cinebench R15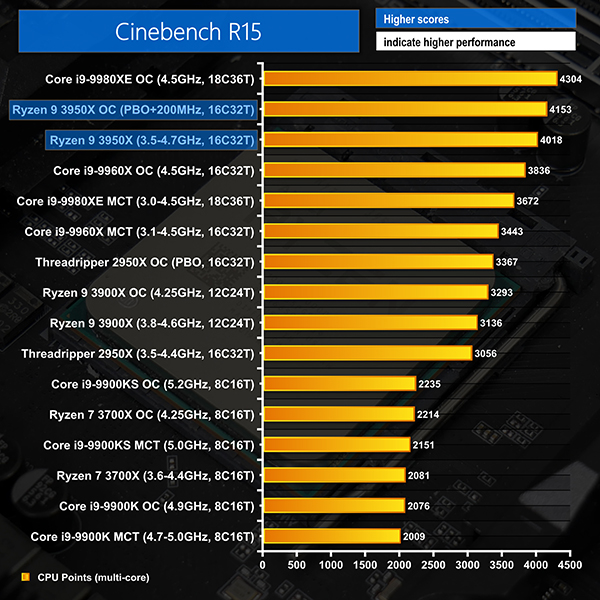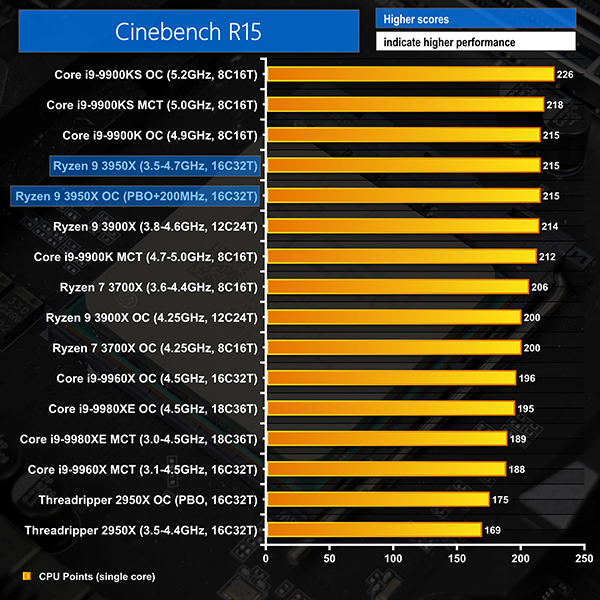 Starting off with Cinebench R15, we see multi-core performance from the 3950X that has it beating the Core i9-9980XE. Even with an overclock to 4.5GHz, Intel's Core i9-9960X cannot match the Ryzen 9 3950X.
Single-threaded performance is strong thanks to the high boost clocks. Only Intel's 4.9GHz+ Coffee Lake parts can outgun the 3950X's single-threaded score.
Cinebench R20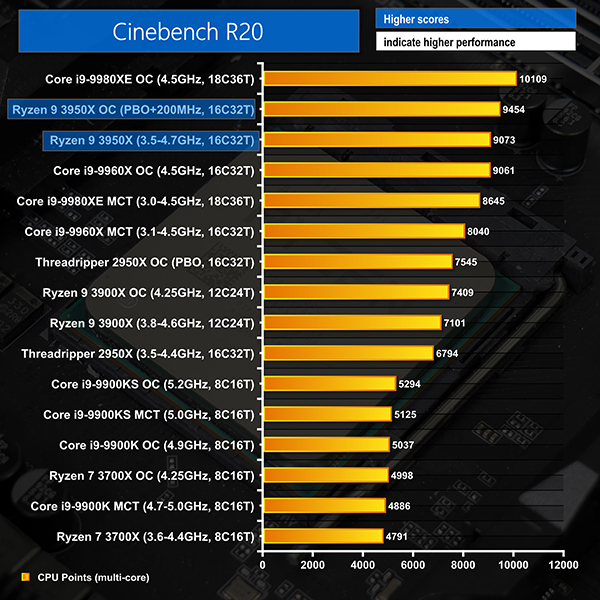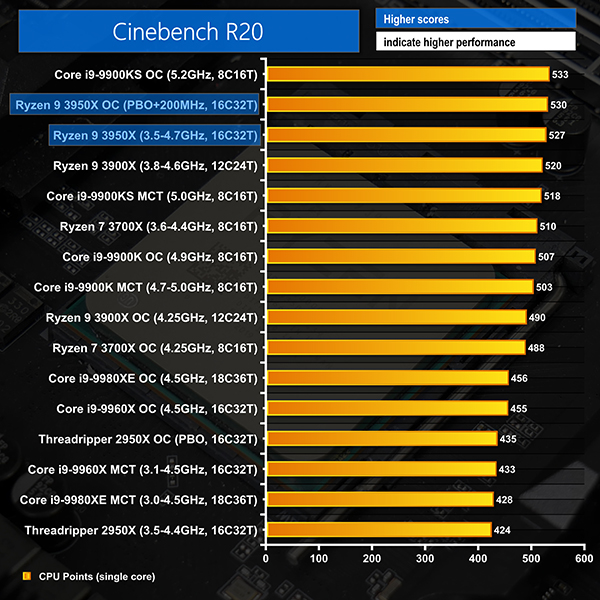 R20 shows more of the same, with the 3950X outperforming Intel's Core i9-9980XE by 5% stock versus stock. A heavy overclock for the 16-core 9960X sees its performance matching the stock 3950X. Turn on PBO and AMD's chip gains almost 400 points and re-opens the gap.
Provided you're hitting maximum boost clocks, the 3950X is almost as fast as it gets in our single-threaded chart. It takes a 5.2GHz Coffee Lake Core i9 to keep AMD's part off top spot. The Intel HEDT competitors trail AMD's 16-core processor by 14% even when overclocked.
Blender BMW Benchmark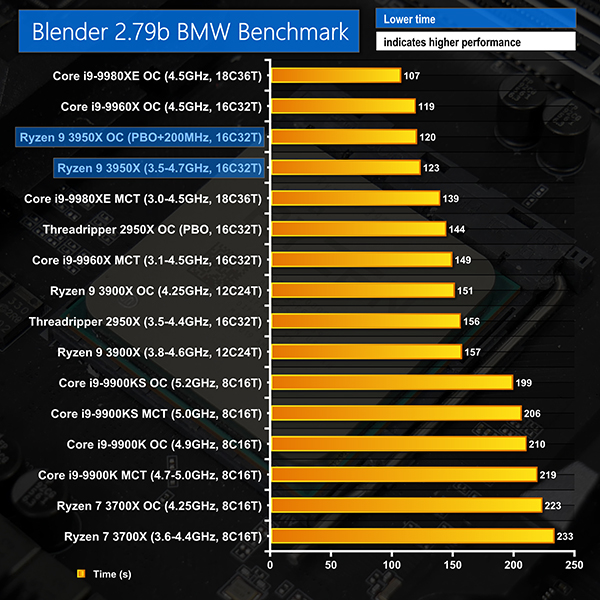 Multi-core rendering continues to fly on the Ryzen 9 3950X, as shown in Blender. The AM4 flagship shaves 16 seconds or 11.5% off Intel's i9-9980XE score. With that said, the Intel HEDT parts leverage their superior frequency capability and outgun the AMD chip when overclocked to 4.5GHz. Realistically, the i9-9960X at 4.5GHz matches AMD's 16-core part, rather than beat it. Also worth noting is Ryzen 9 3950X's more than half-a-minute performance boost over the Threadripper 2950X.