Here we present the average clock speed for each graphics card while running the 3DMark Fire Strike Ultra stress test 20 times. We use GPU-Z to record the GPU core frequency during the Fire Strike Ultra runs. We calculate the average core frequency during the entire 20-run test to present here.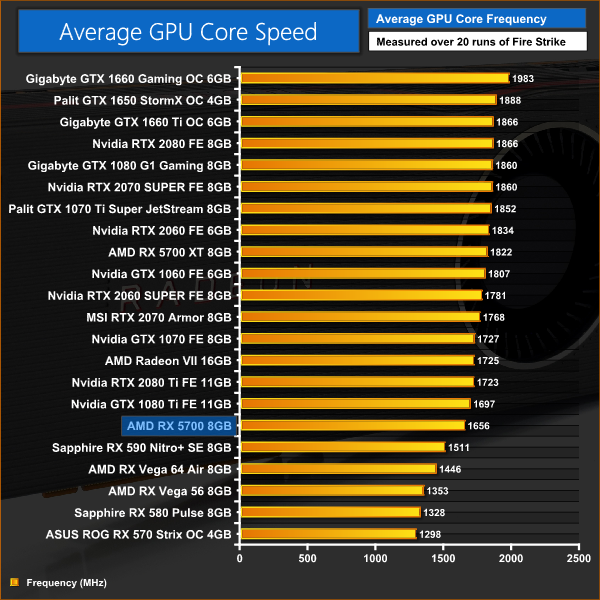 As we mentioned on the first page, AMD has introduce a new 'game clock' metric for the Navi GPUs – essentially, this is the sort of clock speed you should expect from the card while gaming, and it is lower than the rated boost clock. For the RX 5700, the game clock is rated at 'up to 1625MHz', so we put this to the test with our usual loop of 3DMark Fire Strike.

Interestingly, my RX 5700 actually exceeded the game clock rating, with an average frequency of 1656MHz throughout this test. It did also exceed the rated boost clock of 1725MHz, but only for a split second at the beginning of the test before the frequency dropped down into the 1600s.