Last updated on July 31st, 2019 at 03:25 pm
We measure system-wide power draw from the wall while the card is sat idling at the Windows 10 desktop for 30 minutes. A reading under load comes from running the 3DMark Fire Strike Ultra stress test 20 times.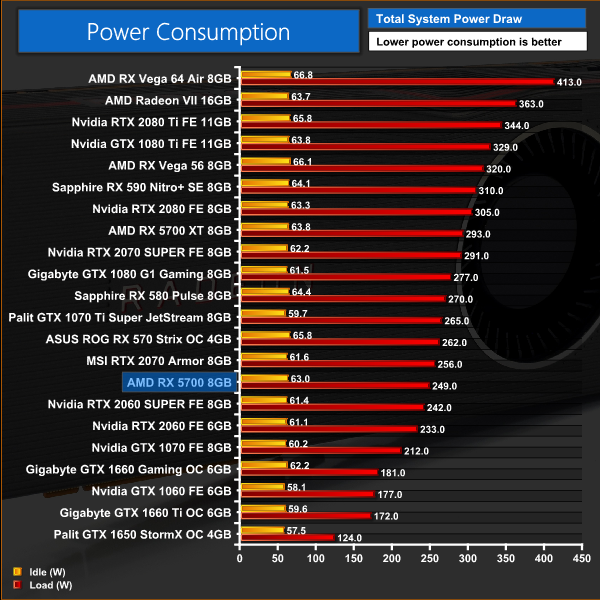 It is great to see AMD much more competitive when it comes to power draw, with system-wide power consumption with the RX 5700 installed hovering around the 250W mark. In fact, its peak reading of 249W is just 7W more than Nvidia's competing RTX 2060 SUPER. This is a far cry from the Vega 56/64 cards, and even RX 570 draws more power despite being significantly slower overall. Times are a-changin', that's for sure.