Battlefield V is a first-person shooter video game developed by EA DICE and published by Electronic Arts. Battlefield V is the sixteenth instalment in the Battlefield series. It was released worldwide for Microsoft Windows, PlayStation 4, and Xbox One on November 20, 2018. (Wikipedia).
We test using the Ultra preset with the DX12 API.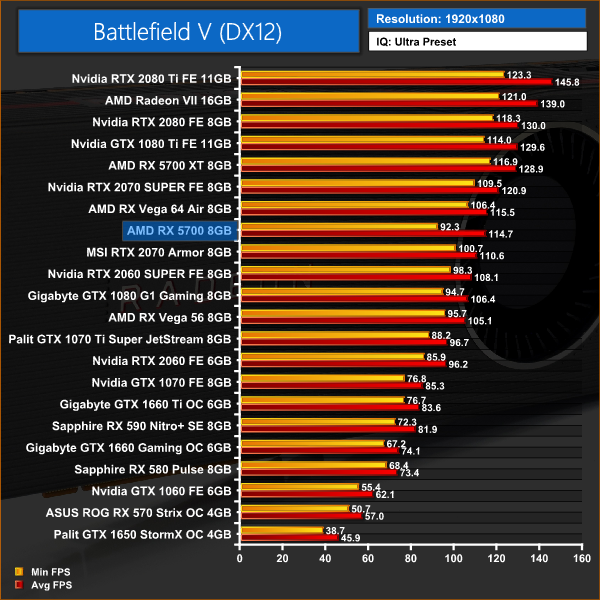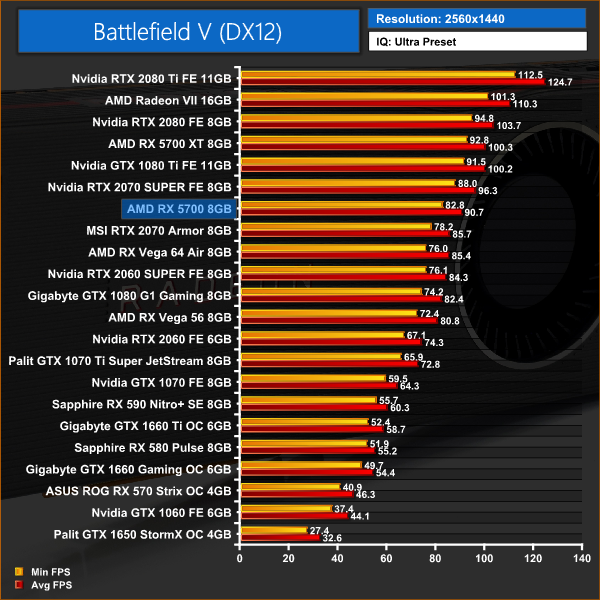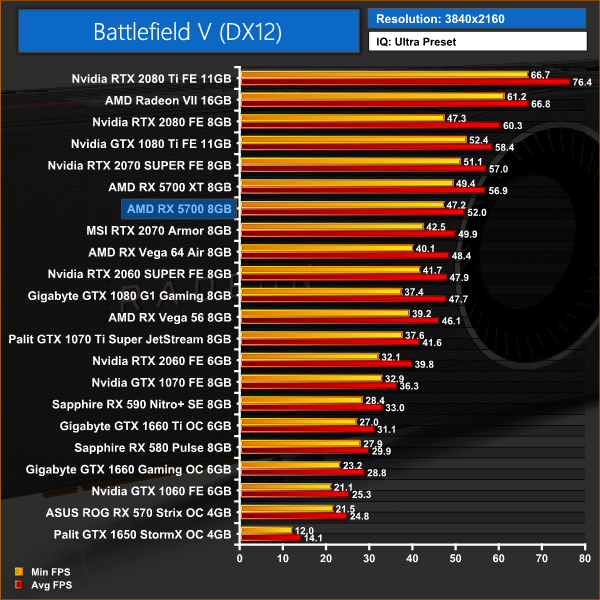 It was at this point when benchmarking, I began to wonder if I had installed the RX 5700 XT by mistake. But no, this is the performance of the RX 5700 in Battlefield V (DX12, it is important to stress). It's not only faster than RTX 2060 SUPER by about 8FPS at 1080p, but it's barely 6FPS slower than the 2070 SUPER – a card which costs $100 more.
AMD cards to tend to do well in Battlefield V – whether its the DX12 API, the Frostbite Engine (or a combination of both), it's hard to say. But the RX 5700 comes out of these tests looking really good.