For our temperature testing, we measure the peak GPU core temperature under load, as well as the GPU temperature with the card idling on the desktop. A reading under load comes from running the 3DMark Fire Strike Ultra stress test 20 times. An idle reading comes after leaving the system on the Windows desktop for 30 minutes.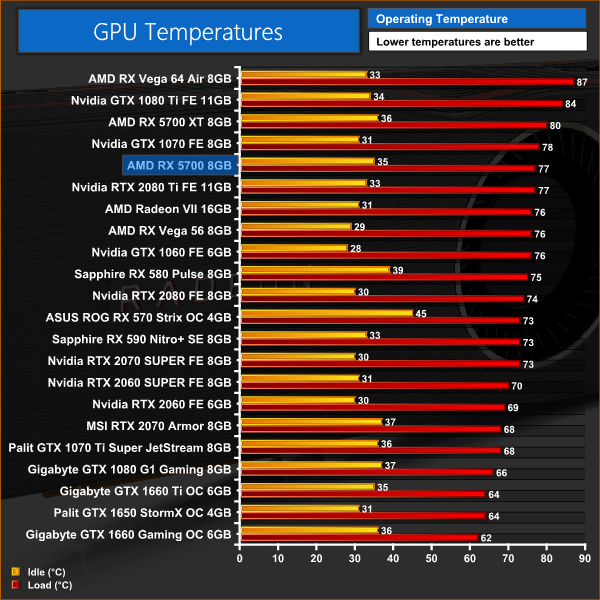 I wasn't too sure what to expect from AMD's reference cooler in terms of its temperatures. It's certainly not as hot-running as Vega 64, and its peak of 77C is below that 80C+ threshold where you start to wish temperatures were a bit lower. For a reference card, with its blower-style fan, temperatures are fine. That said, I do sincerely hope to see a number of good aftermarket cards from AMD's partners which will significantly reduce core temperatures.

The thermal gun doesn't show any dangerously high temperature hot spots on the card's shroud, but there is a sizeable concentration of heat around the GPU core. We saw a peak temperature of 71.6C here, so that is still nothing to worry about, but a backplate would have helped spread this heat out more effectively.