Here we present the average clock speed for each graphics card while running the 3DMark Fire Strike Ultra stress test 20 times. We use GPU-Z to record the GPU core frequency during the Fire Strike Ultra runs. We calculate the average core frequency during the entire 20-run test to present here.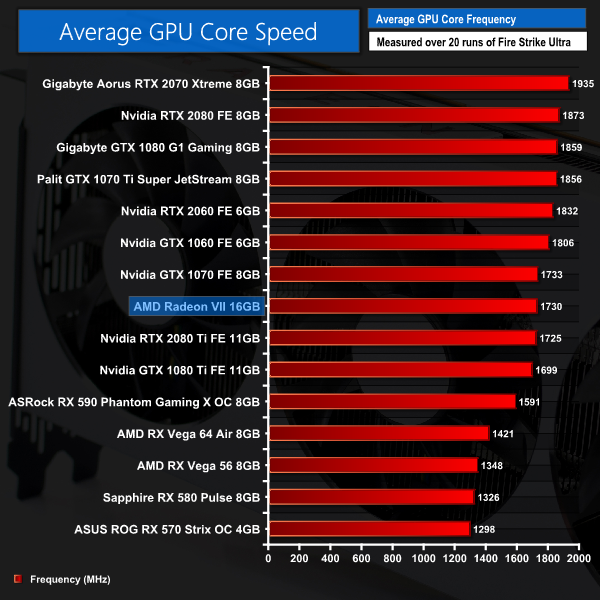 Given AMD claims a 'typical' boost clock of 1750MHz for the Radeon VII, and a 'peak engine clock' of 1800MHz, it's worth just taking a moment to discuss the results. Throughout the entirety of the stress test, our sample averaged 1730MHz – so a bit below AMD's claimed typical boost, but it is certainly in the same ballpark.

As for the 1800MHz 'peak' clock speed, analysis of our log file shows the card did actually hit this frequency – but for less than a second before dropping away. This is of course workload dependent, but our testing suggests Radeon VII is not going to be able maintain 1800MHz for any meaningful amount of time.