Battlefield V is a first-person shooter video game developed by EA DICE and published by Electronic Arts. Battlefield V is the sixteenth instalment in the Battlefield series. It was released worldwide for Microsoft Windows, PlayStation 4, and Xbox One on November 20, 2018. (Wikipedia).
We test using the Ultra preset with the DX12 API. We usually include ray tracing results with BFV, but we have excluded those here as DXR is not a feature applicable to the Radeon VII. We have also had to exclude some graphics cards from the results due to time constraints – BFV has a fairly aggressive DRM which prevents users from testing multiple GPUs consecutively which slowed us down.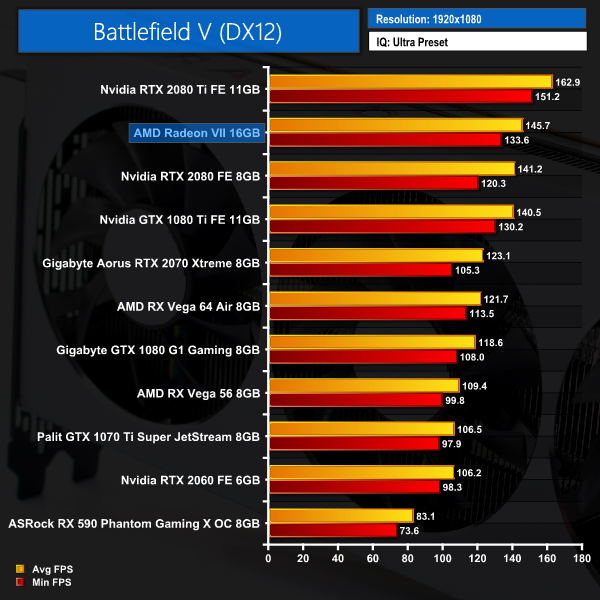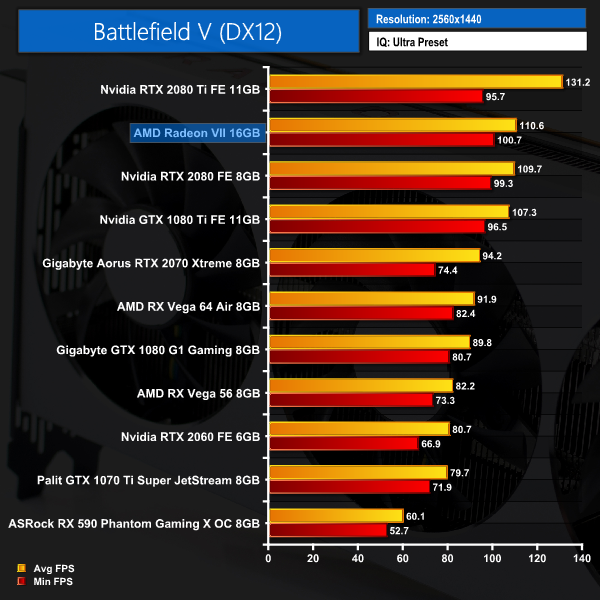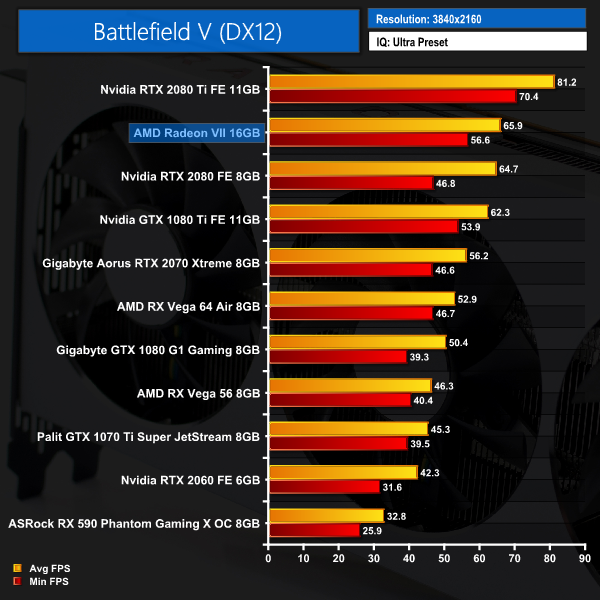 Moving onto our first game of the day, BFV shows the Radeon VIII to be consistently ahead of the RTX 2080. The difference is not big – less than 1FPS when playing at 1440p – but it is the faster card here.