Tom Clancy's Ghost Recon Wildlands is a tactical shooter video game developed by Ubisoft Paris and published by Ubisoft. It was released worldwide on March 7, 2017, for Microsoft Windows, PlayStation 4 and Xbox One, as the tenth installment in the Tom Clancy's Ghost Recon franchise and is the first game in the Ghost Recon series to feature an open world environment. (Wikipedia).
We test using the Very High preset.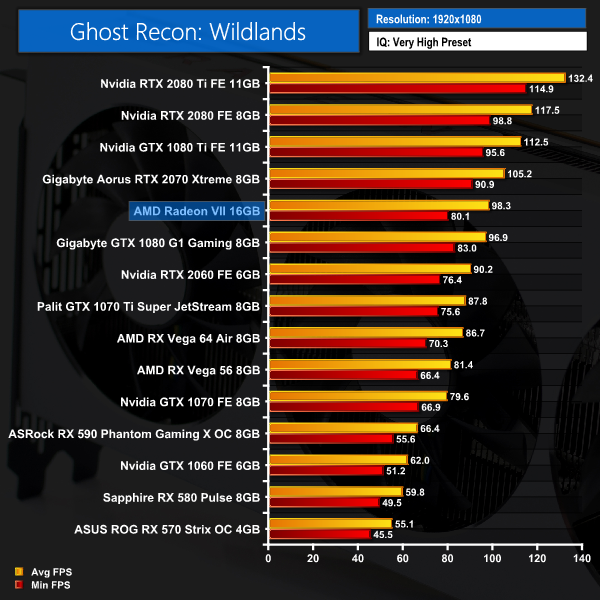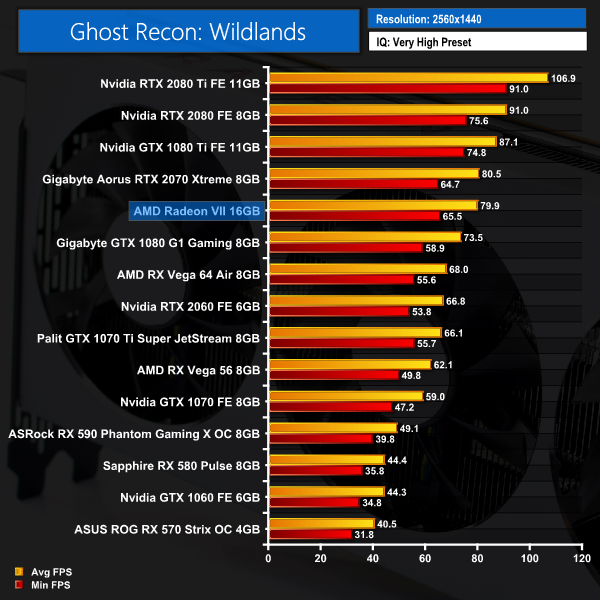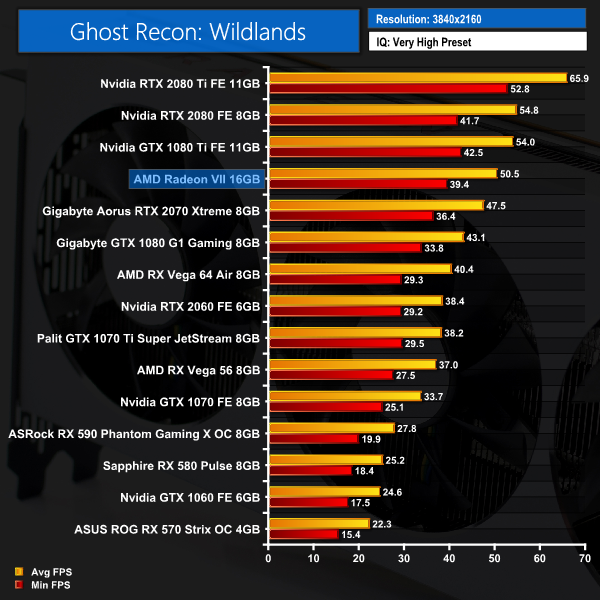 The figures from Tom Clancy's Ghost Recon: Wildlands are less flattering for the Radeon VII. At 1080p and 1440p, for instance, it falls behind the Aorus RTX 2070, with a sizeable gap between itself and the RTX 2080. Ghost Recon: Wildlands is an Nvidia-optimised title, so I think we were expecting to see the RTX 2080 come out on top – but I was not expecting the margin to be over 11FPS at 1440p. It's possible we will see this gap reduce over time as we see driver and/or game updates, but for now it is a clear win for Nvidia hardware here.