We measure system-wide power draw from the wall while the card is sat idling at the Windows 10 desktop for 30 minutes. A reading under load comes from running the 3DMark Fire Strike Ultra stress test 20 times.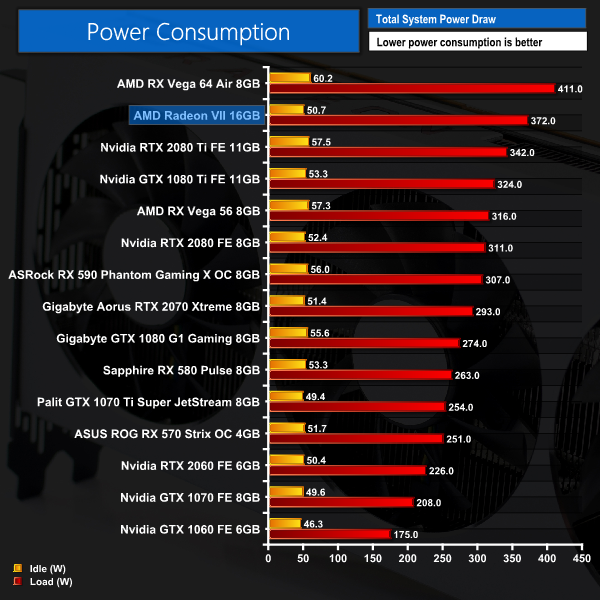 As has become a bit of a trend for AMD cards, the Radeon VII is quite power hungry – with our system drawing over 370W from the wall when under load. This is actually about 40W less than what we saw Vega 64 consume, though it is worth stating again that reading was taken with the 'Turbo' mode engaged, and there are no power controls or secondary BIOS like that for the Radeon VII.

Even so, Nvidia is clearly still winning the power efficiency battle, with even the RTX 2080 Ti – which comprehensively outperforms the Radeon VII – drawing exactly 30W less at the wall. The RTX 2080 consumes about 60W less than the Radeon VII.