Here we present the average clock speed for each graphics card while running the 3DMark Fire Strike Ultra stress test 20 times. We use GPU-Z in tandem with the Powenetics Project (see the previous page) to record the GPU core frequency during the Fire Strike Ultra runs – at the end, we are left with around 4300 data entries.
We calculate the average core frequency during the entire 20-run test to present here.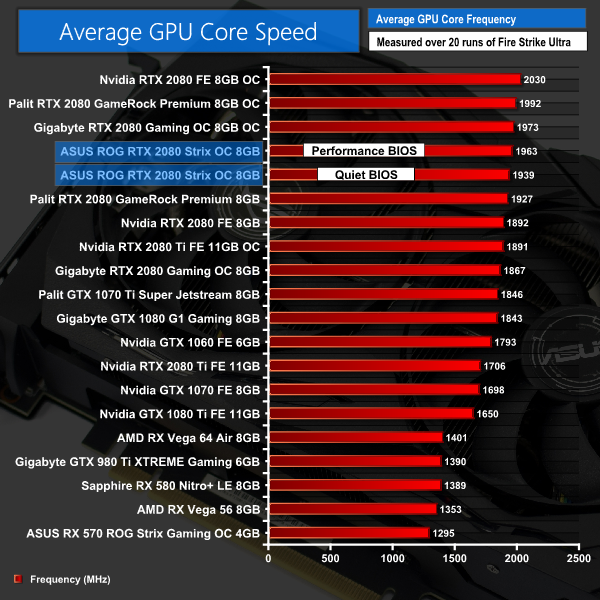 Given we saw the Strix performing consistently faster than the other RTX 2080 cards, it is no surprise to see it recorded an impressively fast average clock speed of 1963MHz – 71MHz faster than the Founders Edition, and 36MHz faster than the Palit GameRock Premium.
It's also very impressive to see that using the quiet BIOS only dropped the frequency by 24MHz – we'll see the thermal and noise implications of using this BIOS over the next two pages.