Here, we take a further look at the impact of our overclock, looking at the increased temperatures, acoustics, power draw, and lastly, the effect had on the average clock speed.
Temperatures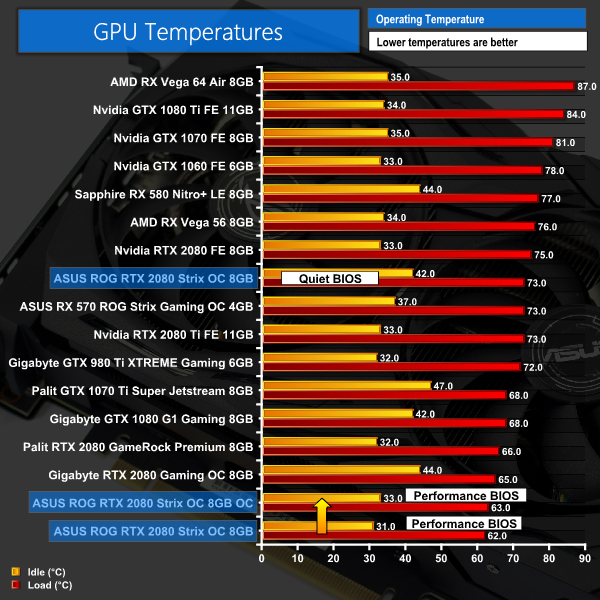 Acoustics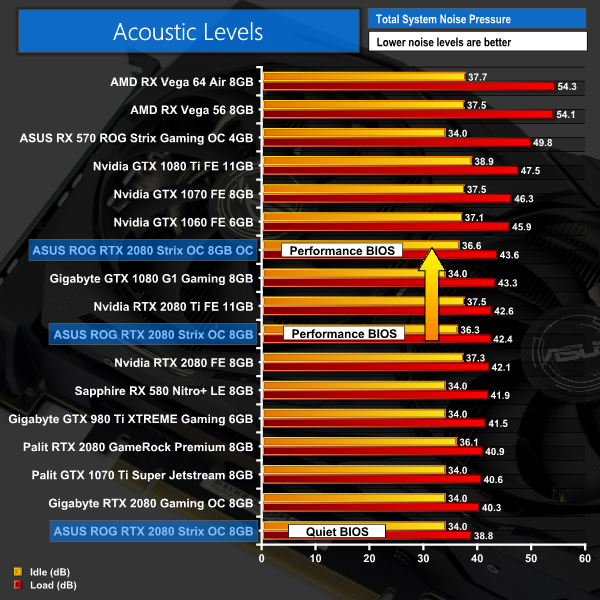 Power consumption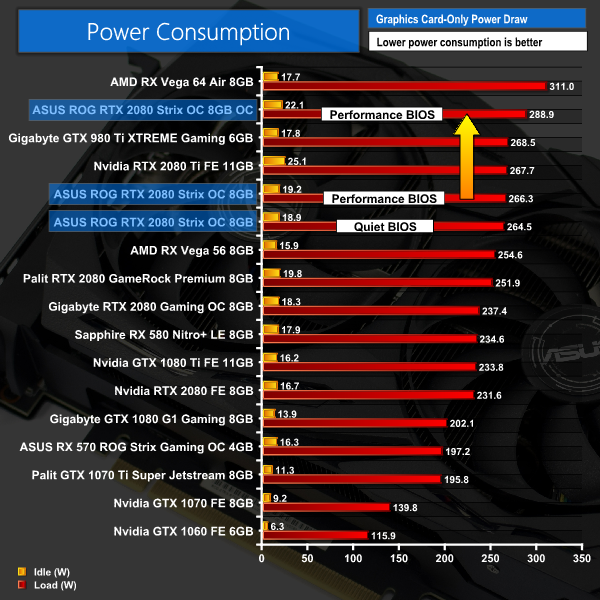 Average clock speed under load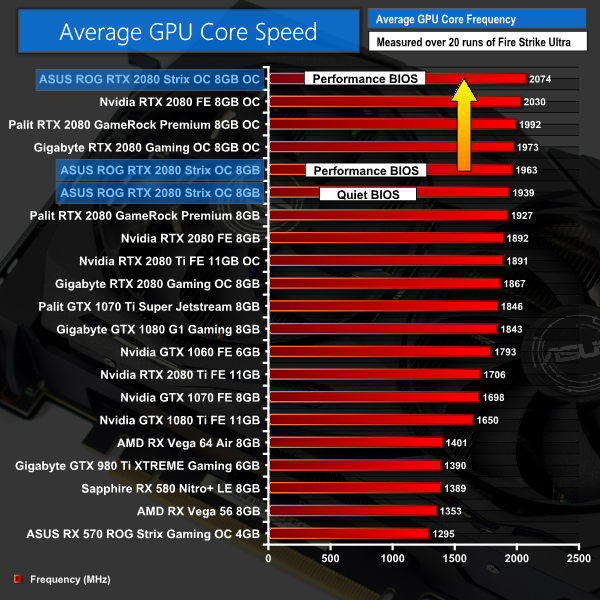 Overview
Starting with thermals, it is hugely impressive to see that the Strix only got 1C hotter when overclocked. Part of this is thanks to the increased fan speed – and thus greater noise output – but considering the extra frequency gained, it's a small price to pay. Power consumption does go up another 22W, though again this is not too concerning.
The overclock also gave us an average frequency of 2074MHz, which is fantastic and puts it 44MHz faster than our overclocked Founders Edition card. It's hard to pinpoint how much is thanks to the Strix's cooler or power delivery, or how much is simply that we got a (very) good chip – but in any case, this is the best overclocked result we've had so far, by quite some distance.