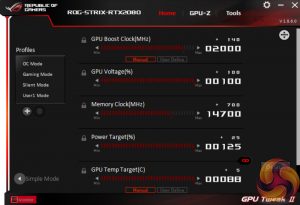 When overclocking the Strix OC, we used GPU Tweak II with the performance BIOS engaged. We maximised the the voltage, power limit and temperature target sliders before adding +140MHz to the GPU core and +700MHz to the memory. It's worth noting that the '+140MHz' is relative to the out of the box clock speed (1860MHz), so considering we tested the card at 1890MHz, we really added an extra +110MHz to that.
3DMark and Games Testing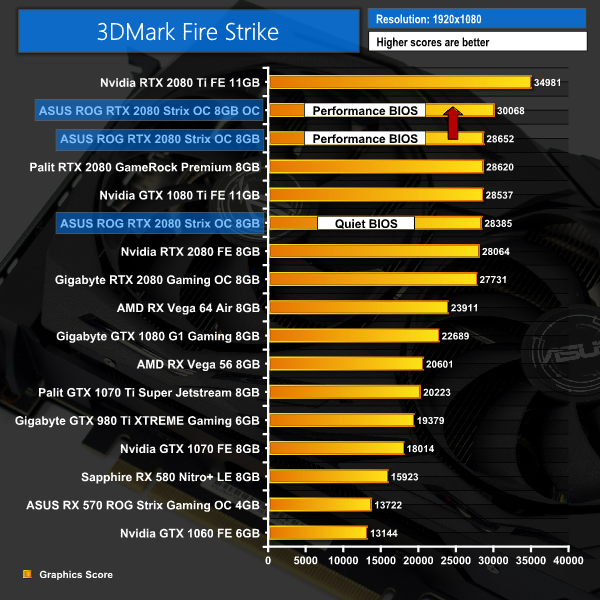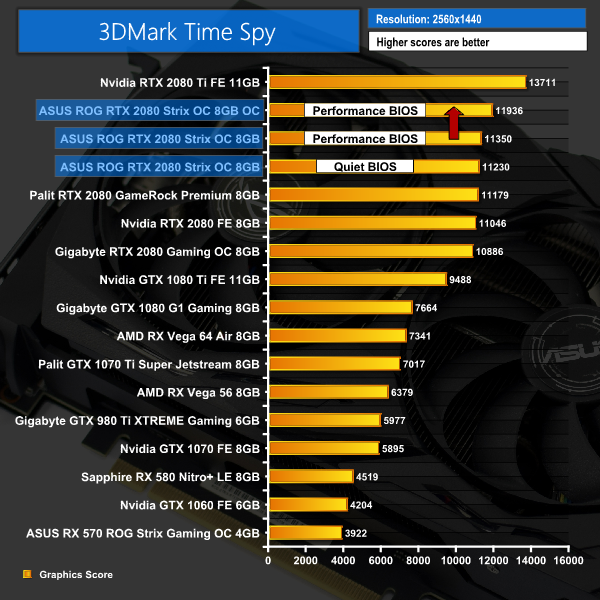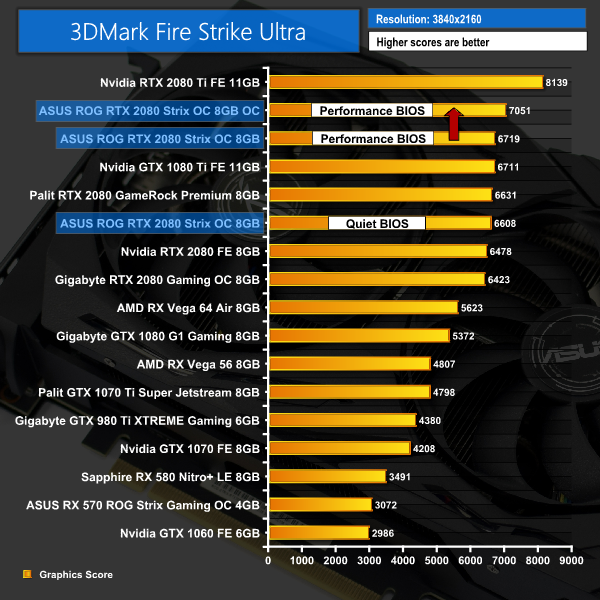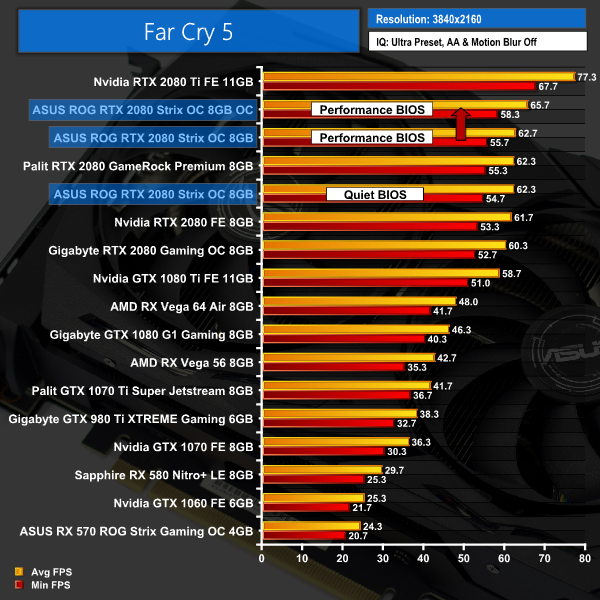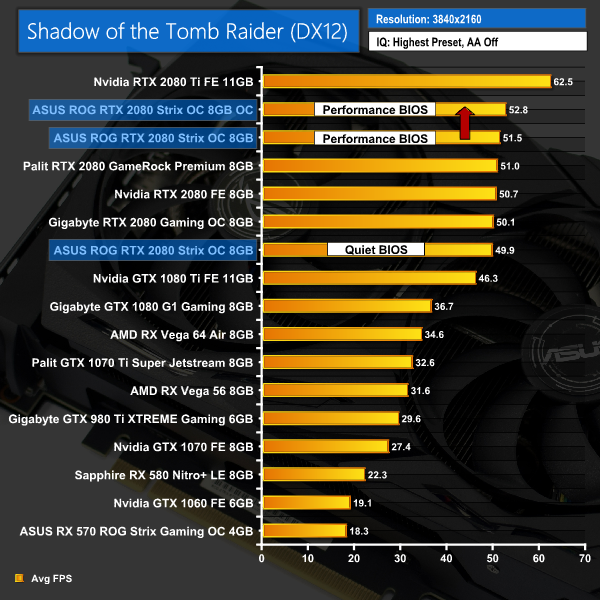 This overclock netted us some decent gains – a jump past the 30,000 score mark in Fire Strike is impressive and represents a 5% increase in performance. We didn't see quite as a big an improvement in our games, with an extra 3FPS in Far Cry 5 and an extra 1.3FPS playing Shadow of the Tomb Raider.