Middle-earth: Shadow of War is an action role-playing video game developed by Monolith Productions and published by Warner Bros. Interactive Entertainment. It is the sequel to 2014's Middle-earth: Shadow of Mordor, and was released worldwide for Microsoft Windows, PlayStation 4, and Xbox One on October 10, 2017. (Wikipedia).
We test using the Very High preset.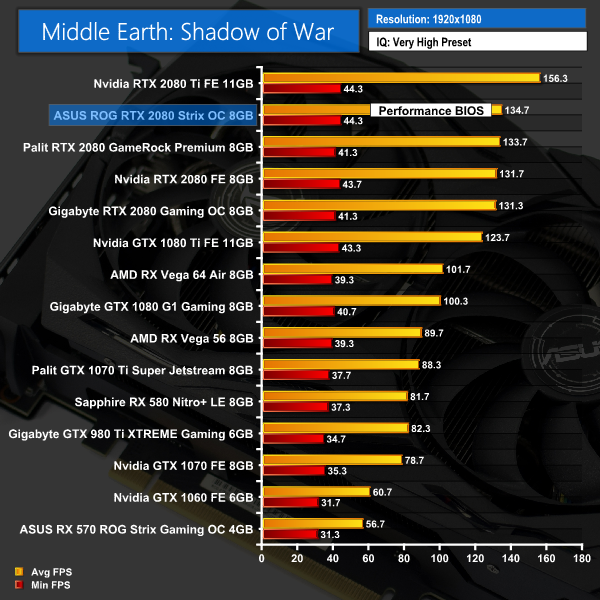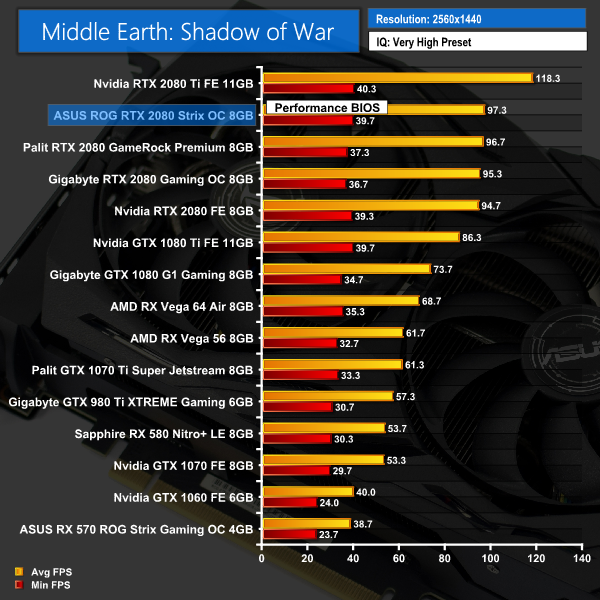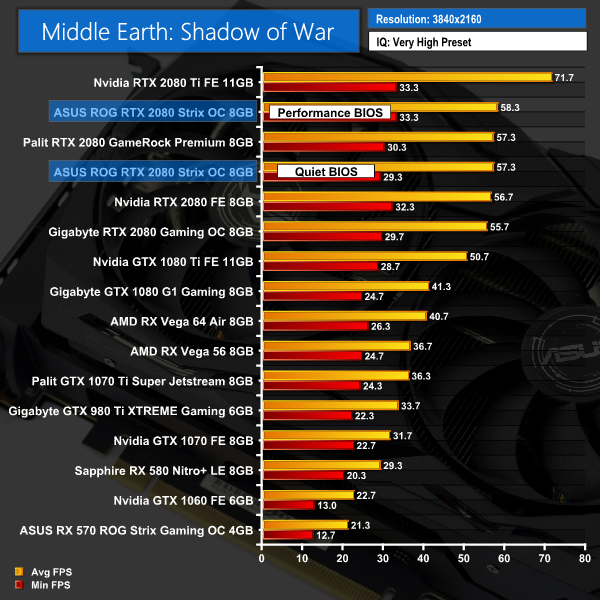 Middle Earth: Shadow of Mordor continues the trend we have seen so far – the higher boost clock takes the Strix RTX 2080 just head of the three other RTX 2080 cards we have tested. It's still only an extra 2.6FPS for the Strix when gaming at 4K, though, so the margins are not big – but it's something.