For our temperature testing, we measure the peak GPU core temperature under load, as well as the GPU temperature with the card idling on the desktop. A reading under load comes from running the 3DMark Fire Strike Ultra stress test 20 times. An idle reading comes after leaving the system on the Windows desktop for 30 minutes.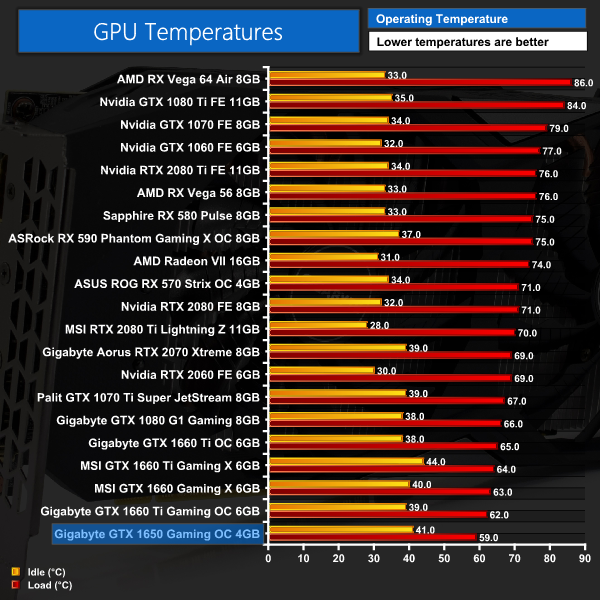 Well then. We remarked at the beginning of this review that the Gaming OC 4G has a pretty basic cooler – but with a peak GPU temperature of just 59C it is clearly more than good enough for this GTX 1650. Again, we will have to wait to compare this to other GTX 1650 partner cards, but that result really does speak for itself.

Before you go too wild about the thermal gun results shown above, remember the backplate and the shroud of the card are both made from plastic – meaning there is very little thermal transfer between the PCB itself and the plastic surround. Still, there's nothing to worry about based on the temperatures shown above – this cooler is very capable of taming GTX 1650.