With GTX 1650 officially unveiled on Tuesday 23 April, today our review has focused on Gigabyte's GTX 1650 Gaming OC 4G model. This is the company's most expensive GTX 1650 card, with pricing currently around £160 depending on where you look.
Taken on its own, this is a technically proficient card. Its cooler kept the GPU core below 60C at all times – a top result – and noise levels were also kept in check. I do think the fan curve could be a bit more sophisticated, though, to give a better balance of temperature vs noise, but overall the cooler does a good job.
Gigabyte has also taken the decision to beef up this card's power delivery, as this 1650 sports an extra 6-pin PCIe power connector. Many cards won't have an extra connector and will keep to a 75W TDP, but this card is more power-hungry with its 105W TDP. The benefit to that, though, is the higher out-of-the-box clock speeds, with the Gaming OC 4G averaging 1965MHz under load.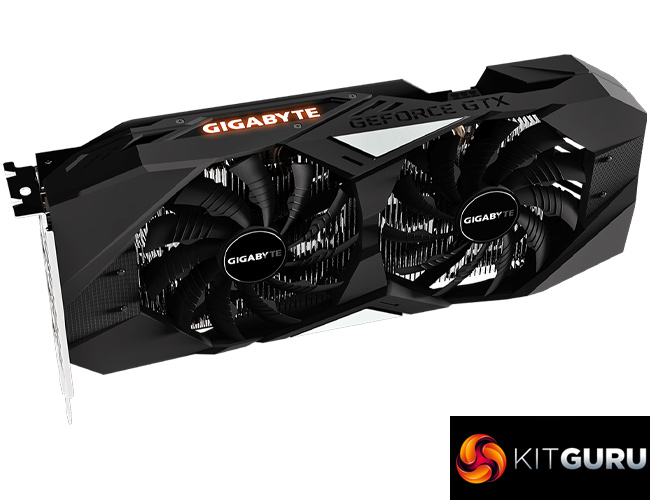 Unfortunately, even that is not enough to make GTX 1650 competitive. Simply put, it is slower than the RX 570 across every single test that we ran – coming in on average 14% slower across the board. Compared to its GTX 1660 sibling it is on average 30% slower, while it is also 20% slower than GTX 1060 6GB.
Considering GTX 1650 cards start at £138, Nvidia's pricing has effectively rendered this family obsolete from the get-go. That's because RX 570 4GB cards can now be found for £125 – and that's overclocked, dual-fan models. So GTX 1650 is both slower and more expensive than many RX 570 solutions you can go out and buy today.
That really does sum it up in a nutshell, and for me I just cannot see a reason why you would buy the 1650. Yes, it does draw significantly less power than the RX 570, but that is really not enough to make it worthwhile. If it were priced around the £100 mark then it might begin to make sense as you'd pay a bit less than the RX 570 and get less performance as a result.
As things stand, however, gamers looking for a graphics card in this market segment are still best served by AMD's RX 570.
We found the Gigabyte GTX 1650 Gaming OC 4G for sale on Amazon UK for £157.99 HERE.
Pros
Runs very cool.
High clock speed out-of-the-box.
Low power draw.
Colour-neutral design.
Cons
Is both slower and more expensive than RX 570 4GB.
Fan curve could be better balanced.
KitGuru says: GTX 1650 needs a pretty significant price cut to become competitive. At the moment, I can't see why you would buy it over AMD's faster and cheaper RX 570 4GB.