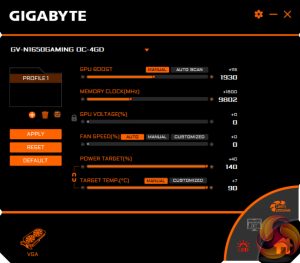 For overclocking, we used Gigabyte's Aorus Master utility. We managed an extra +115MHz to the GPU core and +900MHz (1800MHz effective) to the memory.
Average clock speed under load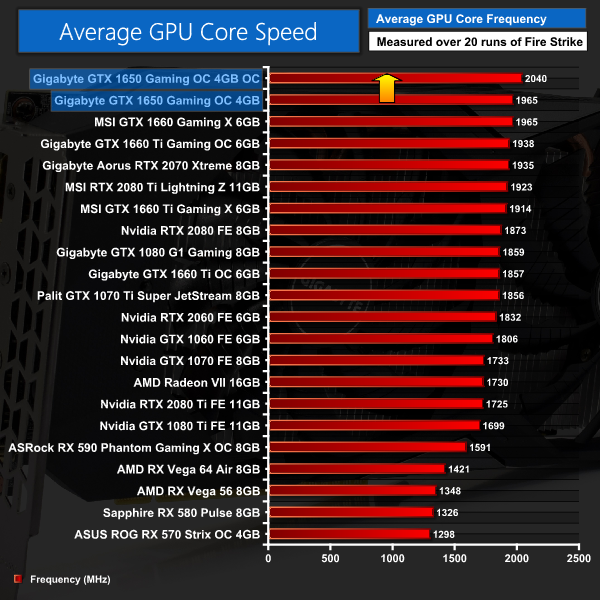 This overclock brought the card's average frequency up to 2040MHz – a real-world increase of 75MHz.
3DMark and games testing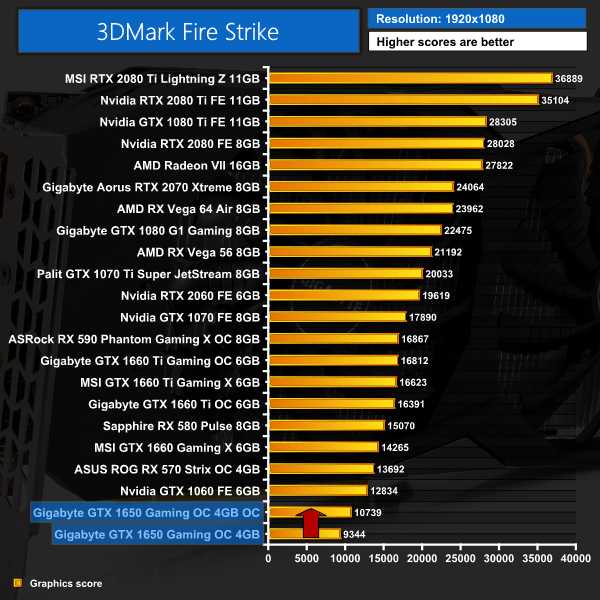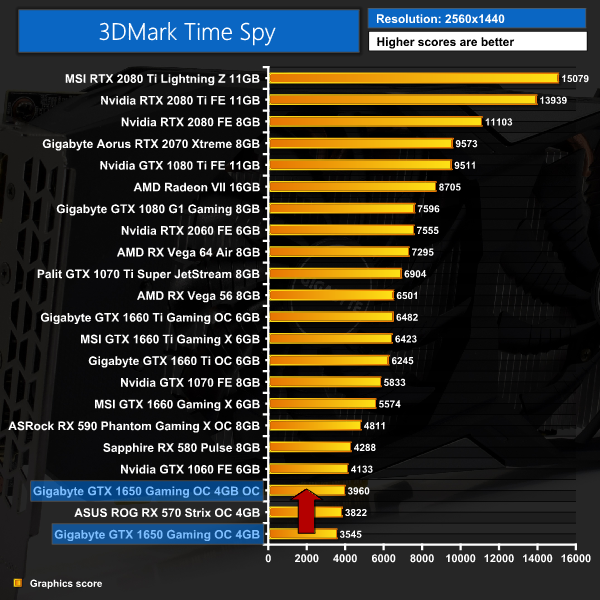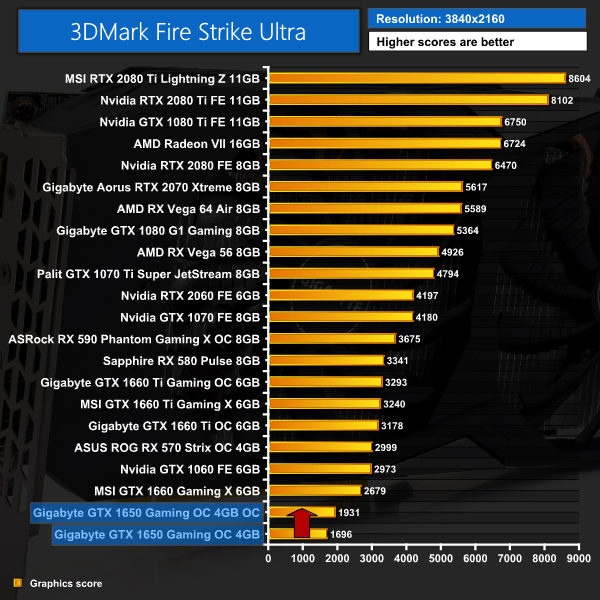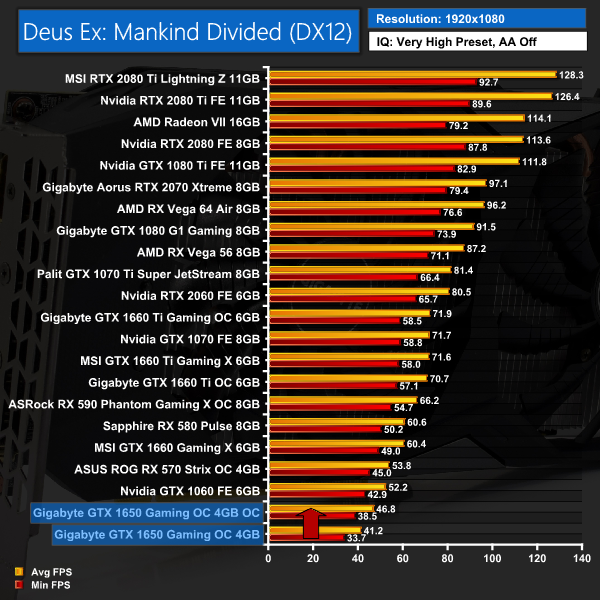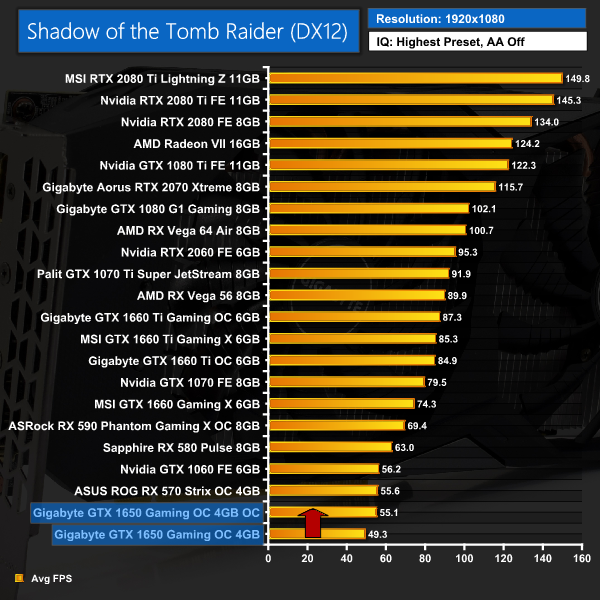 That extra frequency did produce some decent gains for the GTX 1650 – our Fire Strike score rose by almost 15%, for example. That being said, in games it still wasn't enough to overtake the RX 570. It got a lot closer, sure, but the RX 570 remains the faster card.