Battlefield V is a first-person shooter video game developed by EA DICE and published by Electronic Arts. Battlefield V is the sixteenth instalment in the Battlefield series. It was released worldwide for Microsoft Windows, PlayStation 4, and Xbox One on November 20, 2018. (Wikipedia).
We test using the Ultra preset with the DX12 API.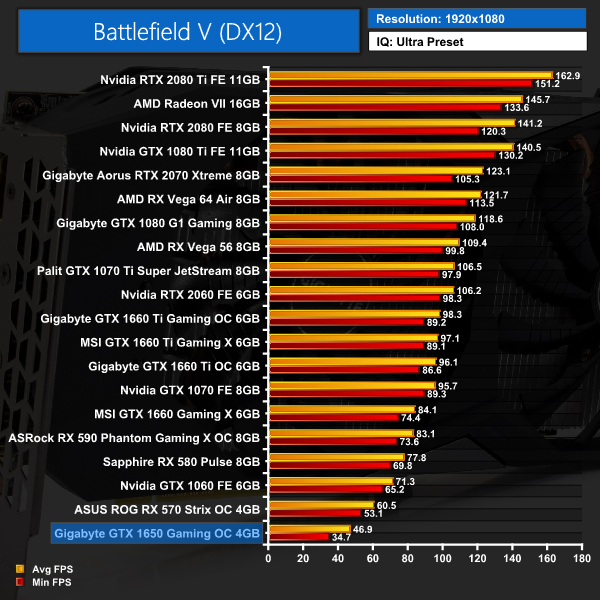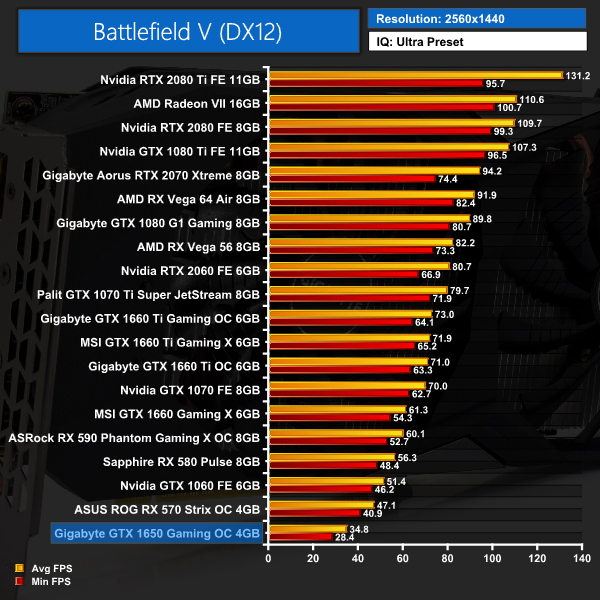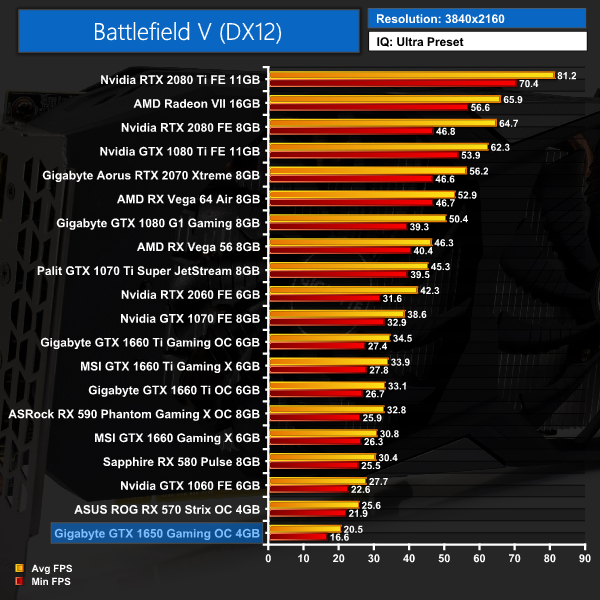 GTX 1650 also struggles – relatively speaking – in Battlefield V. It averages just under 50FPS at 1080p, but that is still a fair distance behind the RX 570 and even further behind the GTX 1060 6GB. 1440p frame rates drop as low as 28FPS, too, so it's definitely not going to cut it at the higher resolution.