Battlefield V is a first-person shooter video game developed by EA DICE and published by Electronic Arts. Battlefield V is the sixteenth installment in the Battlefield series. It was released worldwide for Microsoft Windows, PlayStation 4, and Xbox One on November 20, 2018. (Wikipedia).
We test using the Ultra preset with the DX12 API. Battlefield V was the first game released with Nvidia RTX ray tracing features (called DXR in game) and we present average frame rates for the game with DXR Off, and then again with DXR set to Ultra.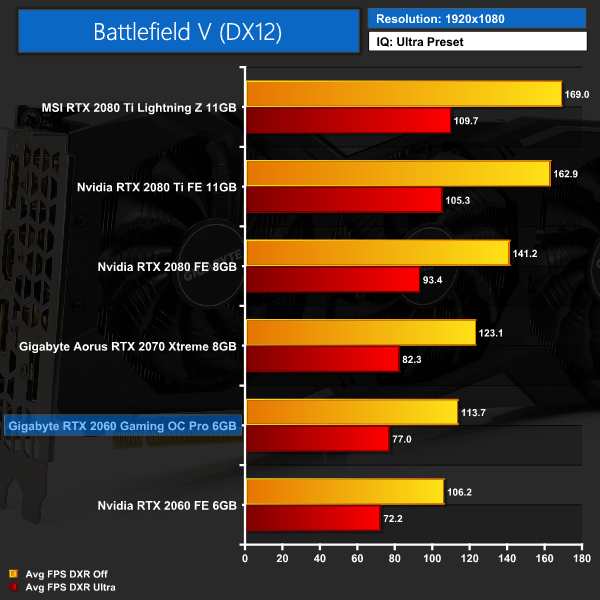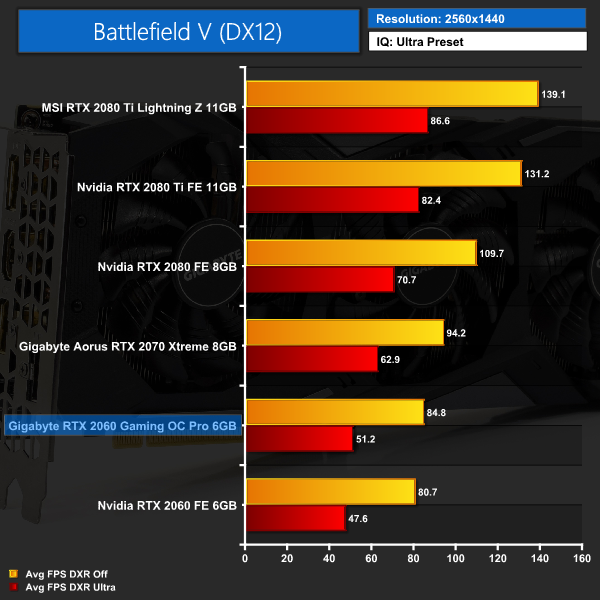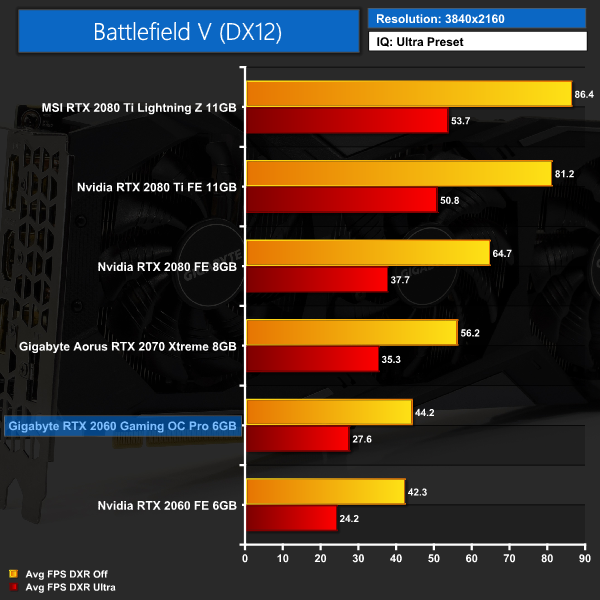 RTX 2060 is a decent card for playing ray traced games at 1080p, as demonstrated by Battlefield V where it averaged 77FPS with DXR set to Ultra. It's still a big performance penalty compared to DXR off, however – in the region of 35-40% – but you can still get very playable frame rates with ray tracing turned on.