Turning our attention back to Nvidia's RTX cards, today we have assessed the Gigabyte RTX 2060 Gaming OC Pro 6G. If you're looking for a new mid-range graphics card, it is definitely going to be high on your shortlist.
Gigabyte has taken a 'no frills' approach to the design and feature-set of the Gaming OC Pro. Its shroud is a stealthy matte black design, and while the card does have a metal backplate, this is again quite plain. There's only a single zone of RGB lighting, and even this is relatively subdued compared to other RTX 2060 cards we have looked at.
Instead of a flashy design, Gigabyte has focused on the fundamentals, creating a very effective cooler that saw the GPU run no hotter than 64C. It's also very quiet, with only the lower-power GTX 16-series cards making less noise. It's seriously impressive stuff.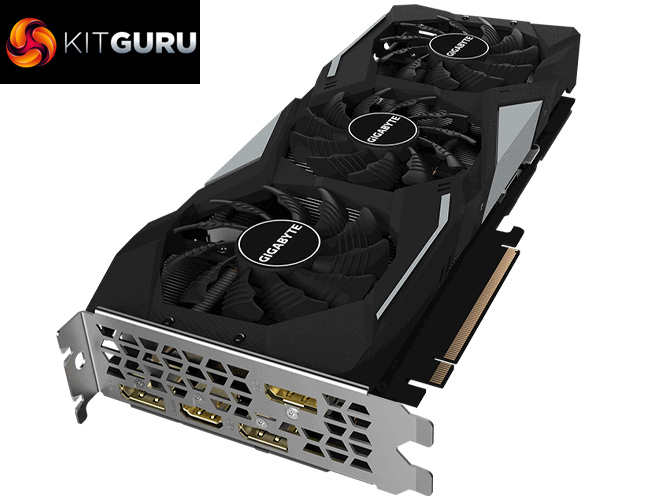 As for actual performance, it is pretty much what we'd expect from a factory overclocked RTX 2060. It has a 150MHz clock speed advantage over the Founders Edition and accordingly it runs, on average, 4% faster. This means performance is effectively on par with other aftermarket solutions from the likes of ASUS and MSI, and makes it a great card for both 1080p and 1440p gaming.
You do pay for that extra performance, however, as this Gigabyte card is currently selling for £360. That's £31 more than the Founders Edition, and £60 more than some baseline RTX 2060s which can now be found for £300, though how good those cheaper models are I couldn't say.
You also have to factor in Vega 56 now, as price cuts have made that a very compelling option for £279. Vega 56 is on average 7-8% slower than RTX 2060, though that doesn't tell the whole story as it is actually marginally faster in some games (like Deus Ex), but then considerably slower in others (like Ghost Recon: Wildlands), so it's not quite as cut-and-dried as just looking at the average figures.
Still, as RTX 2060s go, Gigabyte's RTX 2060 Gaming OC Pro 6G is definitely up there with the best. I do feel it would more attractive with £10-20 knocked off the price tag, but it is an improvement over the Founders Edition in every way and still comes in cheaper than the ASUS ROG Strix and MSI Gaming Z cards we already mentioned, making it well worth buying.
You can buy the Gaming OC Pro 6G from Amazon for £359.99 HERE.
Pros
Colour-neutral design.
Triple fan cooler is very effective.
150MHz factory overclock.
Very easy on the ears.
Cons
£31 more expensive than the Founders Edition.
My sample didn't overclock as well as I'd like.
KitGuru says: RTX 2060 is a great mid-range GPU and Gigabyte has improved on the Founders Edition in every way with the Gaming OC Pro 6G. I would like to see it come in a bit cheaper, but it is an all-round excellent graphics card.