For our temperature testing, we measure the peak GPU core temperature under load, as well as the GPU temperature with the card idling on the desktop. A reading under load comes from running the 3DMark Fire Strike Ultra stress test 20 times. An idle reading comes after leaving the system on the Windows desktop for 30 minutes.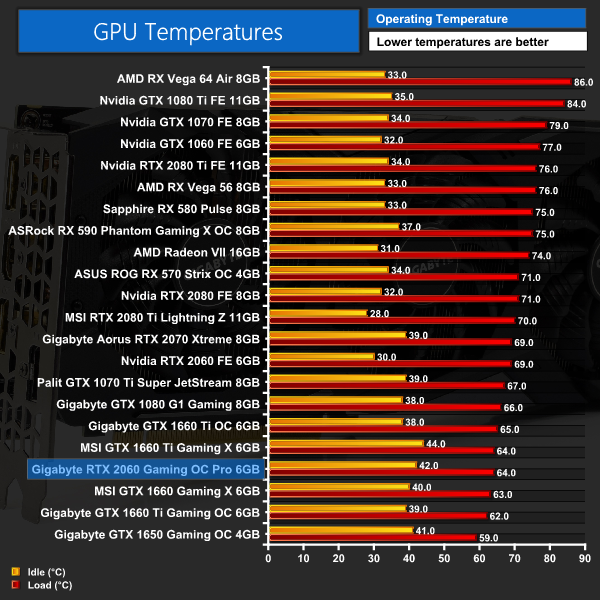 This card's strong performance continues when we look at GPU temperatures. The core ran no hotter than 64C during our testing which is a fabulous result. Granted, RTX 2060 doesn't tend to run that hot but this is still great to see and marks a 5C improvement over the Founders Edition.

Things are also looking great when we measure the card's hot spots using our thermal gun. Here, the hot spot on the back of the card didn't reach 55C, and the side of card proved just 1C hotter. Clearly, the Windforce 3X cooler is more than capable of dissipating the heat from the TU106 GPU.