For our temperature testing, we measure the peak GPU core temperature under load, as well as the GPU temperature with the card idling on the desktop. A reading under load comes from running the 3DMark Fire Strike Ultra stress test 20 times. An idle reading comes after leaving the system on the Windows desktop for 30 minutes.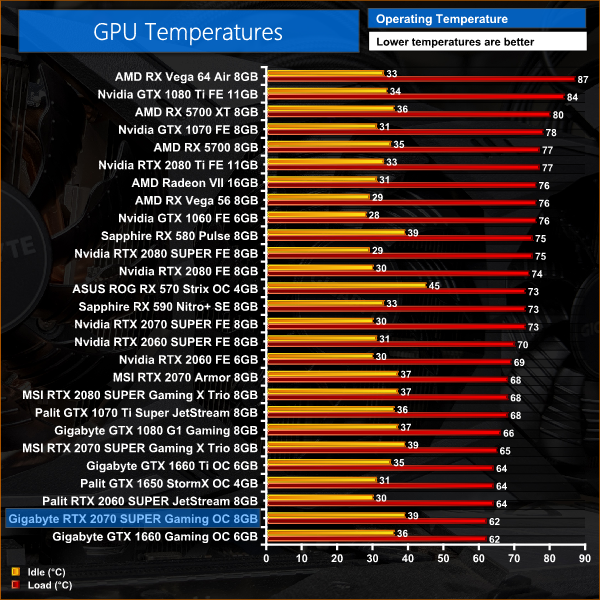 Thermal performance from the Windforce 3X cooler is nothing short of fantastic. The GPU peaked at just 62C, making it 3C cooler than the Gaming X Trio and a full 11C cooler than the Founders Edition. As we will see on the next page, it's not like Gigabyte had to run the fans particularly fast to achieve these temperatures either, so it's an all-round impressive job from Gigabyte.

Our thermal gun showed no areas of concern for the Gaming OC, either, with hot spots at or around the 60C mark on the card. Both results are highly impressive.