We take our noise measurements with the sound meter positioned 1 foot from the graphics card. I measured the noise floor to be 32 dBA, thus anything above this level can be attributed to the graphics cards. The power supply is passive for the entire power output range we tested all graphics cards in, while all CPU and system fans were disabled.
A reading under load comes from running the 3DMark Fire Strike Ultra stress test 20 times. An idle reading comes after leaving the system on the Windows desktop for 30 minutes.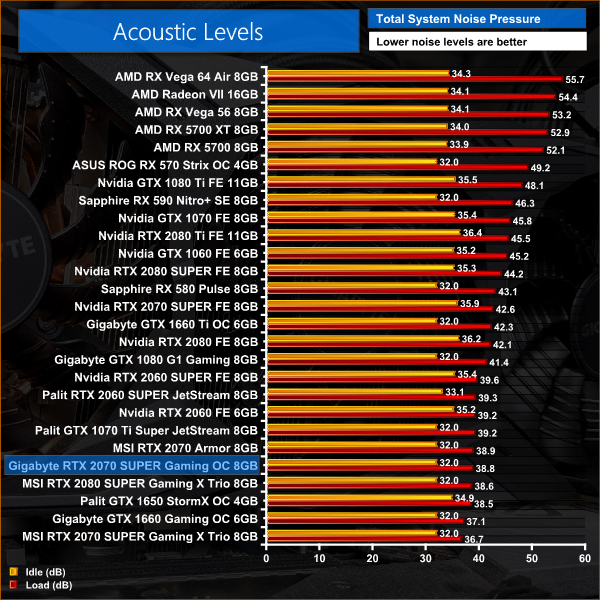 Despite the GPU core running so cool, we saw the fans on the Gaming OC run at just 45%, or 1380RPM, when under load. This means the card is fantastically quiet and it didn't even reach 39dB on our sound meter. The Gaming X Trio is a couple of decibels quieter, but you'd be very unlikely to actually hear either card once installed in a proper case.
As an added bonus, all three fans do stop spinning under light loads, and only kick into gear once the GPU core hits 60C based on our testing.