Metro Exodus is a first-person shooter video game developed by 4A Games and published by Deep Silver in 2019. It is the third instalment in the Metro video game series based on Dmitry Glukhovsky's novels, following the events of Metro 2033 and Metro: Last Light. (Wikipedia)
We test using the Ultra preset, but with Hairworks and Advanced PhysX turned off. We test using the DX12 API.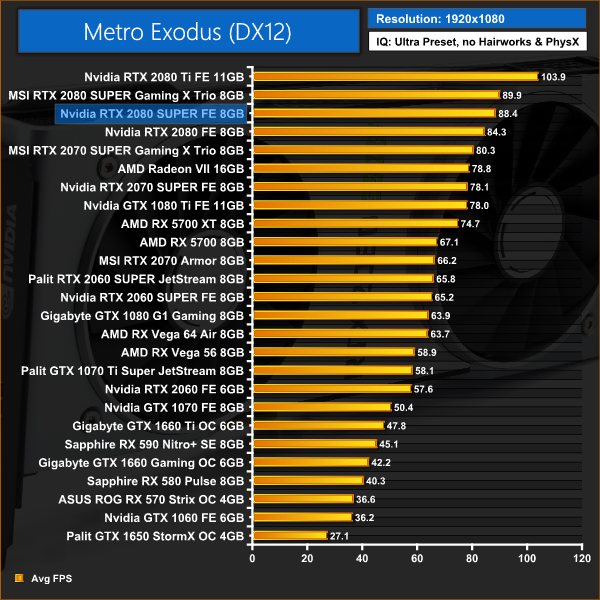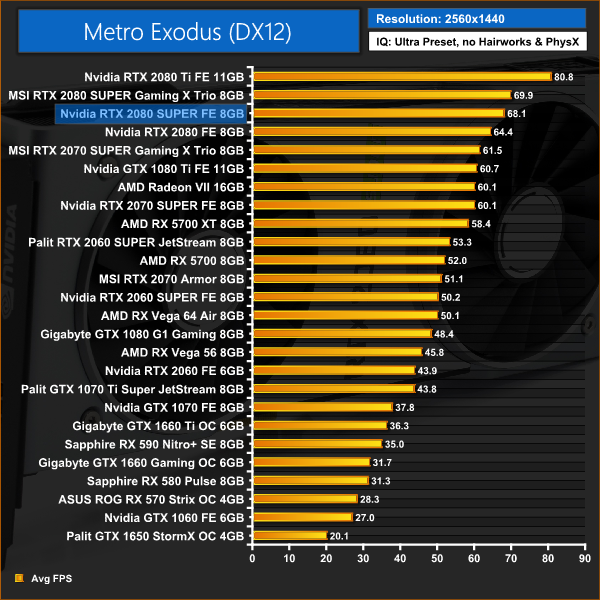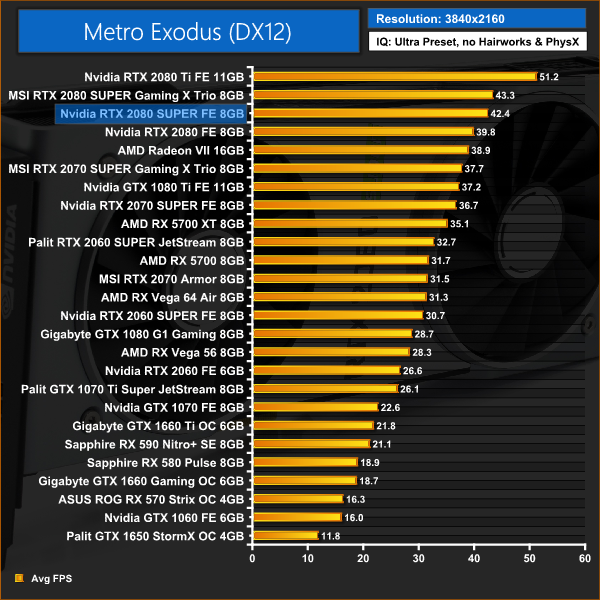 It's when playing Metro Exodus at 4K that we see the single biggest performance increase for the 2080 SUPER versus the 2080, with its average of 42.4FPS proving to be 7% faster than the 2080's result.