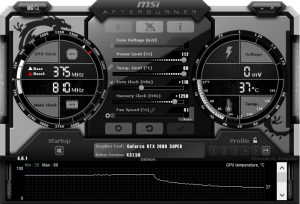 To manually overclock the card, we used MSI Afterburner. While the core overclocked about as well as we'd expect, with an extra 110MHz proving stable, the GDDR6 memory overclocked like a champ – we were able to add another 1250MHz in Afterburner, taking speeds from 15.5Gbps up to 18Gbps!
Average clock speed under load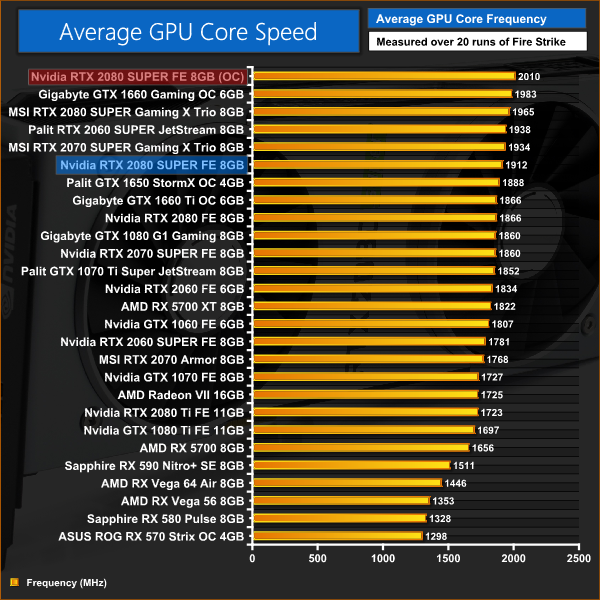 This saw our clock speed run just over 2GHz, averaging 2010MHz across our testing.
Games