For our temperature testing, we measure the peak GPU core temperature under load, as well as the GPU temperature with the card idling on the desktop. A reading under load comes from running the 3DMark Fire Strike Ultra stress test 20 times. An idle reading comes after leaving the system on the Windows desktop for 30 minutes.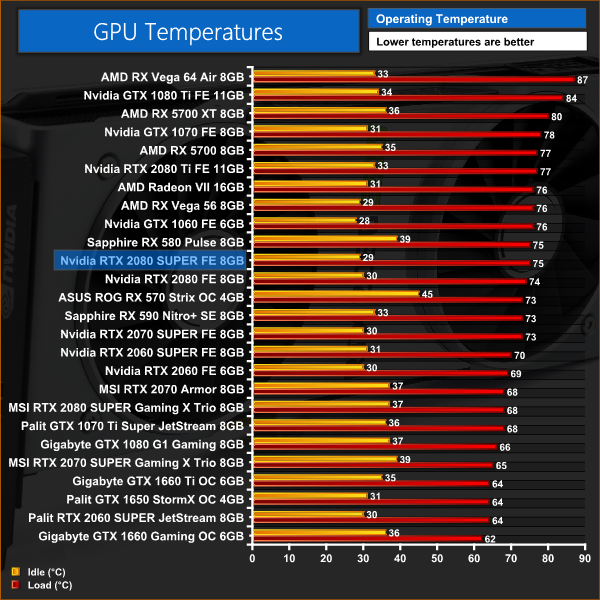 We know by now that Nvidia's Founders Edition designs perform well and are a big improvement over the previous blower-style coolers. Nothing has changed with the 2080 SUPER, with our chip peaking at 75C under load. This is 1C hotter than the original 2080, but given it's using the same cooler but with a higher core count GPU, this is to be expected.

Our thermal gun doesn't show us anything alarming, with hot spots on the card measuring between 67-69C.